Conversation Lottery: Choose a number, and if you win, we have a conversation.
And that conversation will be published, so that people can read our interesting conversation, as a way into the minds of two other people.
A novel idea, even in my opinion.
The number is already chosen. You just need to make a comment on this post with a number between 0 and 1000, and if it matches the number(s) that I have pre-selected, we'll head onto Steemit's chatroom to have a conversation.
What will the conversation be about?
Anything. Philosophy, science, politics, technology, cryptocurrency, Steemit, our lives, anything. We'll just have a conversation, and then I'll publish the conversation in another post here.
Why? Because it could be fun to have a serious conversation with a stranger. Not just an interview, but a dialectic conversation, as friendly as possible.
A few rules for the conversation: Let's let drama unfold however is natural, but let's remain friends at the end. We must agree to disagree, no matter where the conversation leads.
Let's also try to use proper grammar. Of course we can type an lol, or make an emoticon face if we want to, but let's try to keep readability up, so that we can publish this later with minimal editing. The conversation ought to last between twenty minutes to an hour.
Another term: I'll send the winner of this lottery all the transferable profits that both of these posts gain via upvotes, unless the post happens to get a larger than expected payout, in which case, we ought to split it equally.
I'll keep the Steem Power, just for convenience, but the payout after seven days will go to you, unless it's surprisingly high, in which case, like I said, we ought to split it 50/50.
That means you will be receiving/splitting two payouts. This post, and the published conversation.
As for the rules you need to know right now:
Choose one number per user. Post it in the comments.
I'll be selecting a few winning numbers, but I'll rank them, so that the number I've picked first must be called upon, and the other numbers will be used as backup, in case no one picks the first number. I'll only utilize the backup numbers if the first number is not chosen in a few days. The number will not be 0 or 1000; it is between them.
Anyways, pick your number between 0 and 1000 in the comments.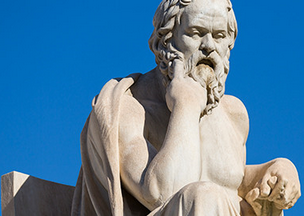 Good luck.