I had a lot of fun judging week one of Horrible Art Monday and I hope this is a game that can grow each week and more and more people get involved.
******BREAKING NEWS*********
Witness @Klye has just added 50 Steem to be paid to this weeks top 3
All SBD earned from this post + 1 SBD added per entry up to 25 extra SBD and 30 STEEM to this week's 1st place winner
15 STEEM to 2nd place
5 STEEM to 3rd place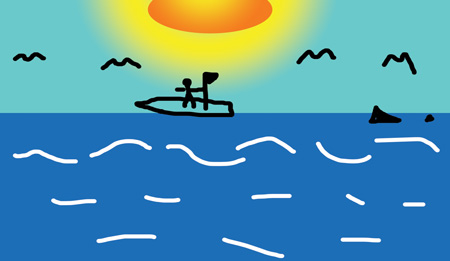 I was torn between "Love Lamp" and "Bad Cat" so I let my wife look at them and make the final call on the winner and the winner is....................Click here for the winner
This idea was created, last week, let's start week 2.
 Horrible Art Monday, looking for the worse of the worse to  award some SBD to for taking the time to enter a contest, have fun,  interact with each other and see the magic happen. 
You can't only look for the best at all times, as you will leave the majority of potential steemit users out of the steemit game
I will give all SBD earned from this post and also add 1 SBD per entry up to 25 SBD out of my own pocket.  The idea here is to give anyone a chance to win and not just those  who are already good at art and most likely already working as a paid  artist. 

Rules: Make your own post titled Horrible Art. Link your post to this  post and add the image in the comments here to help me not miss anyone. Use any art format and style, look at week one here if you need to see some ideas. 
Please have fun and don't take yourself to serious.
Last weeks winner, paid here.

Congrats @not-a-bird way to steal the prize with a last day entry.