After a day of rest the Tour de France is now really going to start. The coming three days we will see three mountain stages in the Alps, so that's going to be exciting.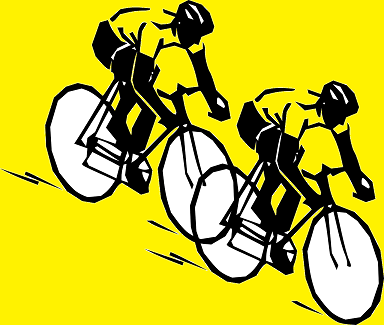 Source
The contest
The contest gives you multiple chances to win an SBI-share. For the stage five days from today, you have to predict:
1: the stage winner
2: the rider that wears the yellow jersey after that stage
3: the rider that wears the polka dot jersey after the stage
I'll award one SBI-share to the one that is the first predicted rider number 1, 2 or 3 (one for every rider). This means that you have to choose between being quick with your prediction (and be the first to mention a certain rider) and waiting long enough to see who is performing well in the earlier stages. If you correctly predict all of the riders (even if you weren't the first to predict that), you earn a bonus share.
If no correct predictions are given, I'll have a look at the second in the different rankings and award the one who predicted that rider. If that rider wasn't mentioned as well, I'll look to third rider (and so on).
Final moment to give your predictions is four days from today at 15:00 CEST. In this way, there are at least two stages still to finish before the prizes are awarded.
Rules
Give this post a 100% upvote;
Resteem is not needed, but very much appreciated;
Add a comment with the names of rider number 1 (stage winner), 2 (yellow jersey) and 3 (polka dot jersey).
Make sure your comment is in on Saturday July 21st at 15:00 CEST (Paris time).
Stages to go
The coming days we will see three mountain stages in the Alps and three "in between" stages . The stage on Sunday, the stage the predictions are about, will finish in Carcassonne. There are three mountain passes, of which the last one is the toughest with 12,3 km at 6,3% (cat 1). I would say this is an ideal stage for attackers who can handle a bit of climbing.