I have switched up a bit how I am doing things, and I don't want anyone to worry about me. I will be continuing to use this account to post, especially tackling my backlog of posts and talking about what I am working on in my computer science studies. I will however be lowering substantially my engagement outside of my own posts as announced in the small fish games post. That is why I chose to delegate a substantial amount of my SP to some amazing engagers for the near future.
But wait, I have a large delegation (500 SP) coming in around the time of this post's payout! Think you deserve some or more of my SP delegated to you? Read on to find out how to convince me ;p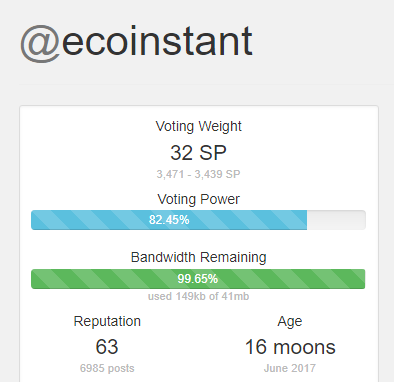 32 SP?!?! That's right, I am officially delegated
The WINNERS!
Let's get to some of the winners in the small fish games and the explanations of why they were chosen. Truthfully, I would like to reward everyone, but the finite limits of SP require that I choose only some to reward.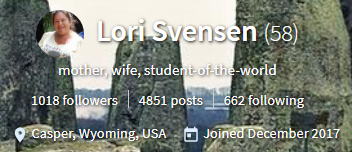 In her interview with me, between talking about all of her great strategies for succeeding on the platform, Viking Ventures informed me that 100 SP delegation would put her over the edge for a slider. This is exactly the kind of impact I had wanted to create when I started the small fish contest, and so I delegated to her the 100 SP. Little did I know that she also won another delegation that put her over first, but I believe that one is more short lived, so I can still feel good that my delegation is allowing this prolific curator to vote wider and freer.
Engaged Redfish Minnow Winner @phoenixwren

Phoenix Wren is different. I don't know any other way to say it except 'you steem good'. She hosts contests every week (check these out people!) and once sent me a beautiful orangutan card that is currently smiling at me when I sit at my desk. Even though Phoenix has already earned minnow status, I have been reliably informed that my 100SP will be 'leaving extra pennies' around steemit. Alright!

One of the most interesting new users I have found, Coins and Chains is the type of person we want on steem. Winning different engagement leagues, hosting a gratitude contest, making friends all around the platform, He has quickly upped his game to 100 SP all by himself! It is my absolute pleasure to pull his full vote up out of the dust threshhold....just don't drive your VP down too far okay Matt?

As I have gotten to know Max over the last month, I can tell you that he is an incredible artist. Currently using steem to save up for a new phone, he is having fun in the engagement leagues and was recently curie'd for his impressive artistic stylings! He told me in his interview that receiving some delegated SP would be a turning point for him, and that he would actually use steem more. Let's keep an eye on Max because I have delegated to him 350SP.
You break the system Winner @cecicastor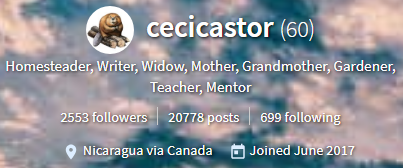 Ceci is a very special user, so great in fact that we are trying to get her and her family to move down and be our neighbors. She is an incredibly engaged steemian, I know that she has trouble getting posts out frequently, but comments and votes on so many posts, its fantastic! I have enrolled Ceci Castor in 5 shares of SBI after confirming that on the next update they will be voting on comments for those members that don't maintain an active post each week.
I did not delegate to Ceci because, as I was looking for impact, I didn't see that any amount of SP that I could delegate would change how awesome Ceci is. Also you need to recharge your VP! Tsk tsk c;
New Challenger Approaching!

I have also increased my delegation to my autovoter account, @ecoinstats. I have registered most of the most common misspellings of my username, and this one I liked so much that I put it to work as an autovoter! I have also sent to enroll it in some SBI shares, because my plan is to use it as a steepshot account. I haven't yet gotten the steepshot app to do anything but crash, but if you might want to see photography that I take, go ahead and follow that account. All these winners have been added to the autovoter.
What will I be doing with my main account?
Well, I will continue to post, I have to work off my back log (including that orangutan smiling at me!) and I will be posting about what I am (hopefully) studying, and building and analyzing. I will also continue to use my main account for dlive videos, streams and other adventures. We still have many big projects coming up, including the Bird Land World Tour, that I haven't even told you all about, so don't worry I'm not going anywhere!
Here I will also give a shout out to @ecoinstante - she is working to become a consistent blogger on steem, we have finally mastered the two column post format (what a bear, how to post coming eventually) and so I would be very grateful if anyone interested would support her by reading what she writes, checking out her stunning photography, and leaving nice comments.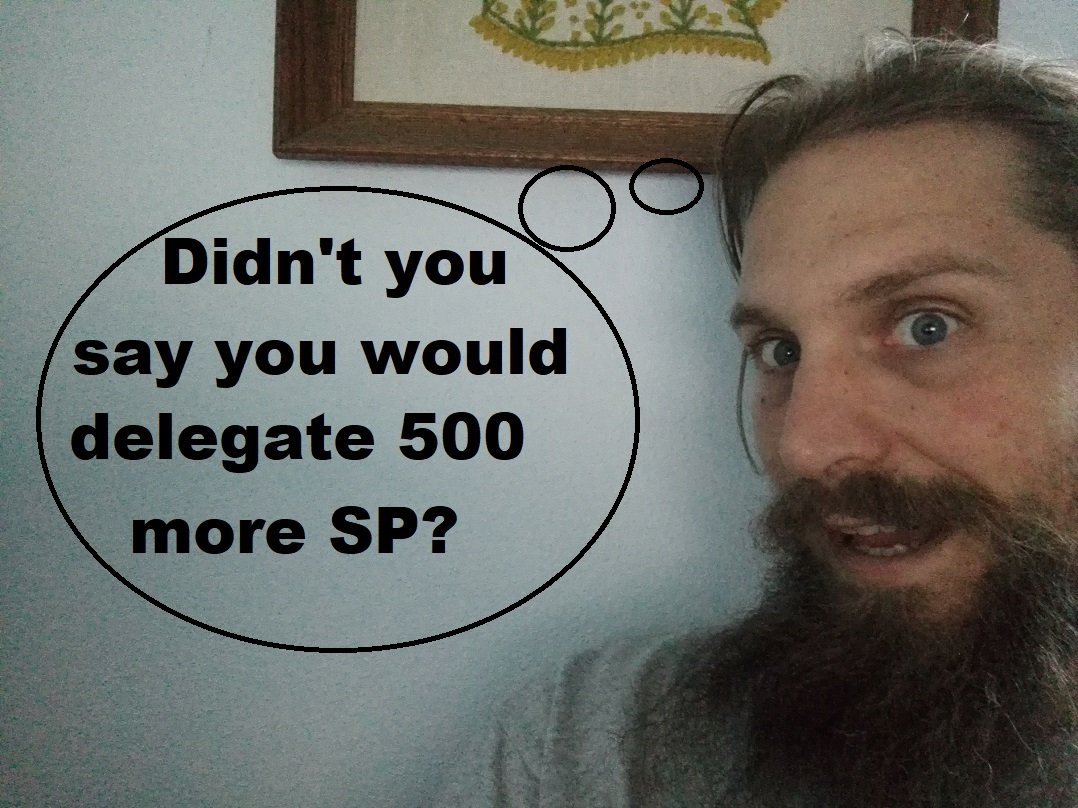 Oh yes that's right! c;
I am interested in engaging in a bit of a self test to see how quickly I can go from a very low amount of SP back to 500, so when an expiring delegation of 500 SP comes back to me I will be looking to delegate it!
I already have some ideas, but I will be taking suggestions in the comments. Ideally it would go to several people and cause huge ripples in the entire platform! I am looking for IMPACT! If it is for you, tell me how it would change your behavior. If it is for someone else, tell me how a few more steems would affect the way they do what they do.
I will continue to buy shares in SBI for those who best engage with me, and since there is 500 SP to delegate, I suppose the #smallfishgames LIVE ON!
Steem on, towards LOVE and light.