You are viewing a single comment's thread from:
RE: THE DAILY STEEMIT SELFIE CHALLENGE - DAY 12 - 215 SBD PRIZE POOL AND GROWING
In keeping with the one comment post, here is my now edited comment WITH a silver spread(not stacked) papa-pepper selfie.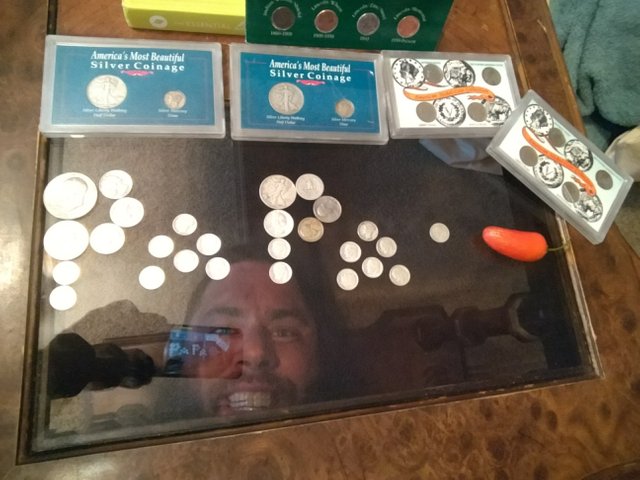 This is REAL money. Not that unbacked fiat paper stuff. Every good prepper needs to have 10x as much lead as he does silver. Right now I'm sitting at about 10,000 to 1. I NEED more silver.
CHANGE IN ENTRIES: EACH PLAYER WILL NOW BE LIMITED TO ONLY ONE SELFIE, SO MAKE IT YOUR BEST!
If you try for the quick draw and miss, you could edit your post to include a different selfie. Some questions were asked last time.
@papa-pepper so does that mean in editing we can remove our first pic in the comment and insert a different pic? So you don't want us to submit a second comment?