Clouds Covered on Here
I have always loved clouds. I am not sure I have ever met a cloud I didn't love. One of my favorite things to do is point my phone up to the sky and take a picture of what my day looks like, then send it to some of my favorite people that also love clouds. Who doesn't love clouds? Raise your hand!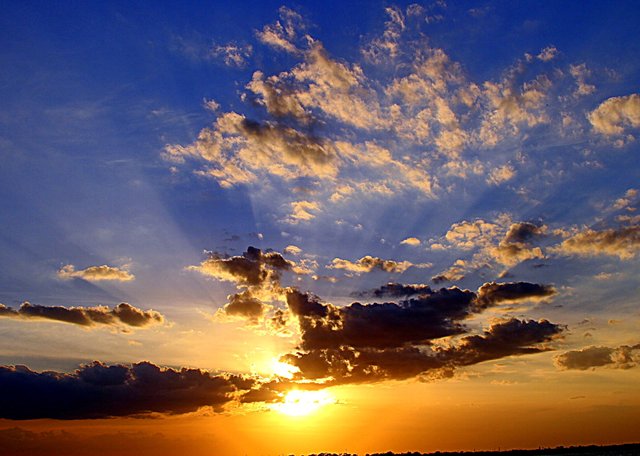 For there is but one lifetime to appreciate and nurture, to live, to love and smile. Fly away, fly away home. Oh, my heart. May you soar to the heavens, for your soul is free. If I close my eyes, looking upward, the shine will burst out loud, illuminating the leaves on the trees and the flowers beneath my feet. Oh, the sensation, the warmth of your sun-kissed love in my soul. Oh, my heart.

Each time I see those clouds, I see the heart of my life slipping up through the clouds. It used to make me so sad, but, that has been replaced by a comfort of sorts, knowing where they are.
There is a contest out there, hosted by the Contest King, @Kus-Knee (Fondly referred to as The Old Dog) that centers around clouds, anywhere, and any kind. How fun is that? You can see the rules and the original post about the contest here!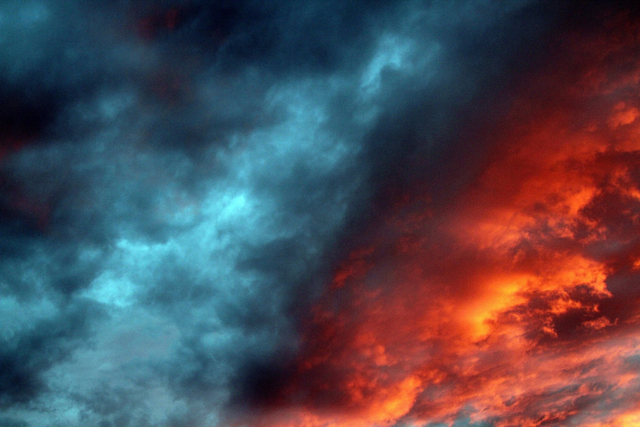 A merging of the clouds, making its own kind of drama! Hey, you!! Look to the sky!!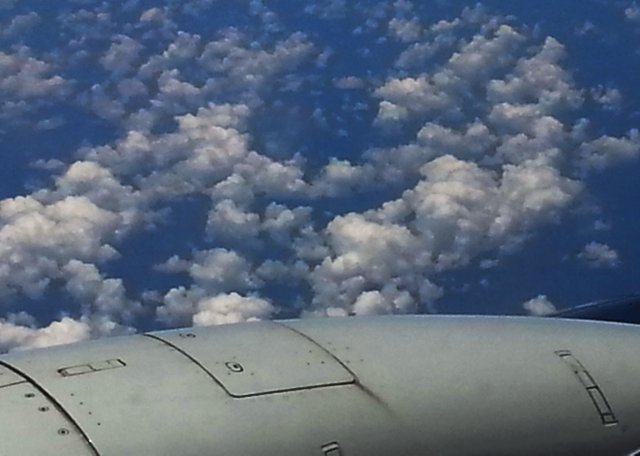 I love the crazy clouds, dancing on the wings at takeoffs - which are sometimes called condensation clouds, sometimes vortex clouds. Whichever term you use, it is still a cool sight. When you get up and away, they settle down to dreamy looking skies, as I stare out of my window, I have to wonder if I am the only one amazed at this sight. I look around and can see that so many have lost that wonder of it all and I can only hope to never reach that spot.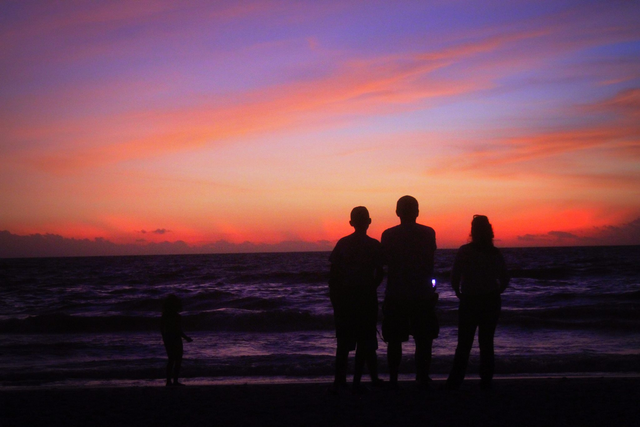 The splendor of the day vanishes into the sunset. Is it any wonder that they came up with such descriptive words for the close of the day?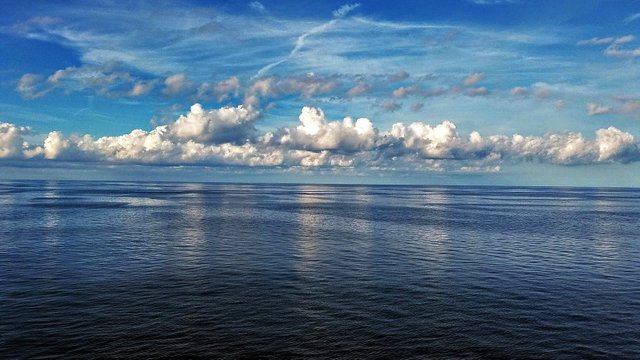 Skirting just barely above the water, probably my favorite kind of cloud. Sometimes the line of vision goes for what seems like miles.
As always, there must be flowers. Always. I dedicate this picture to #MondayRed #ColorChallenge by @Kalemandra, who colors my world every day.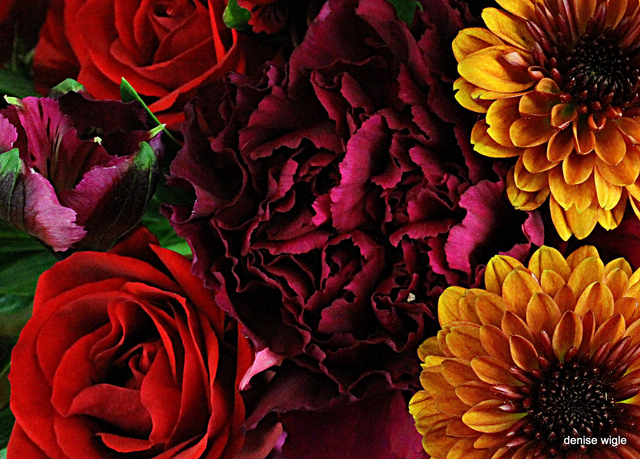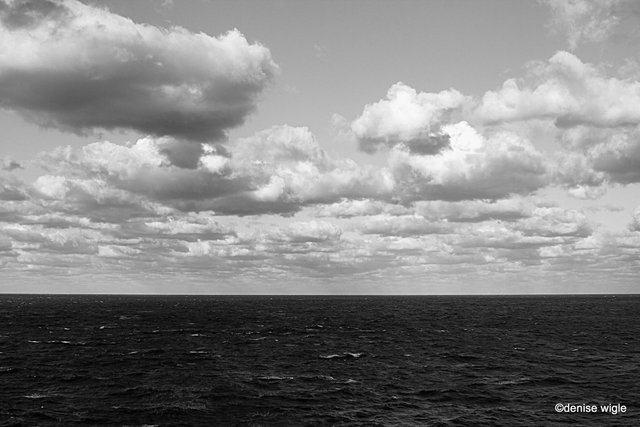 Just like that, these words are done. Good luck with the contest for those that join! All you have to do is drop a photo or two on the contest post and I would upvote the post. Being polite and all, he would never say that, but, I encourage you to do it anyway!! Happy #MonochromeMonday by the always awesome @old-guy-photos! I wish you all things wonderful as we start into another beautiful week! Keep on Steemin!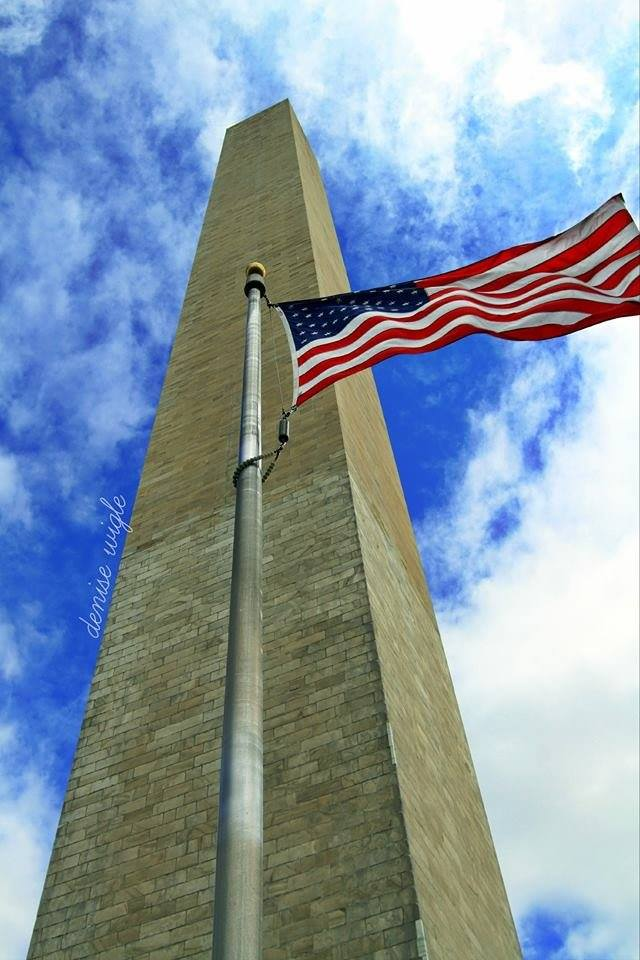 ---
Thank you for visiting my post 💖 Because of you, I come back to post again and again, I am encouraged by you, for the time you take to visit, comment or even upvote. For all of these reasons, I am eternally grateful. Don't ever forget what a wonderful world we live in, people. Some days, it is not as easy to see, how wonderful it really is. Kindness counts. Wherever you go, whatever you do.
I always post this poem down at the bottom of my posts. It is one that has become so near and dear to my heart. I only post the most famous part of it, but, wanted to post it in its entirety today.

they set my aunts house on fire
i cried the way women on tv do
folding at the middle
like a five pound note.
i called the boy who use to love me
tried to 'okay' my voice
i said hello
he said warsan, what's wrong, what's happened?
i've been praying,
and these are what my prayers look like;
dear god
i come from two countries
one is thirsty
the other is on fire
both need water.
later that night
i held an atlas in my lap
ran my fingers across the whole world
and whispered,
"where does it hurt?"
it answered,
"everywhere"
"everywhere"
"everywhere"
warsan shire

#Steemusa is a growing community of quality-content people from the United States or those living here. Check us out on Discord!