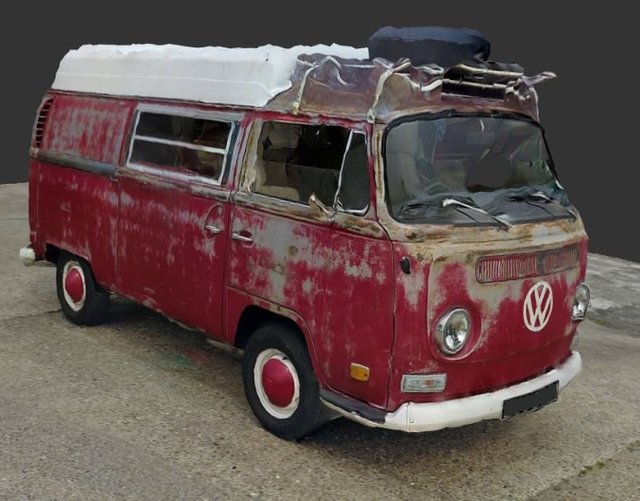 If you haven't met this vehicle before, then let me introduce you again to this semi rusting, characterful, patinated beauty that is Ari the camper. He's pretty thirsty (runs on Steem) and smells OK on the inside for a well lived-in camper of its age. It's a loud, air cooled giant.
During a good spell of weather recently I took him out for a joy-ride and to see if I can make a decent model of it using my DJI Mavic Pro. You can access the model by clicking this link above and here, just make sure you give it time to load, its data intensive.
These are the results! What do you think?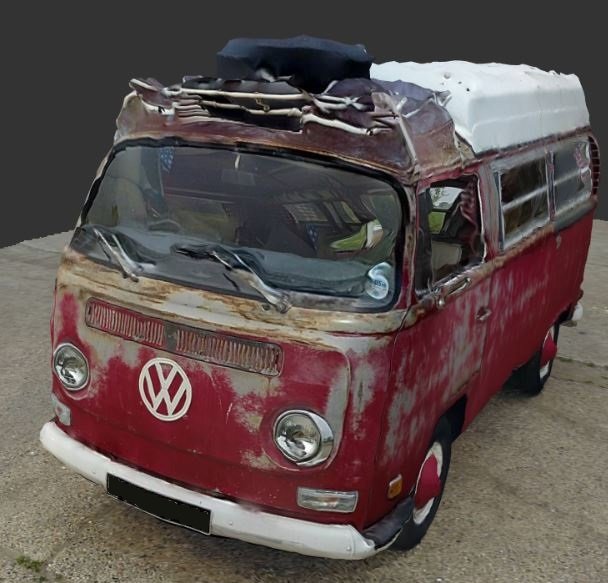 It has come out pretty well, and the rust is well defined...The exception though is the roof and the rack at the front, which houses the spare wheel. It all looks a bit like a badly programmed game (anybody remember Carmagedon?). Another interesting aspect is the front window. Its waaaay off! It's as if the window itself is bending the light to the left - see what I mean?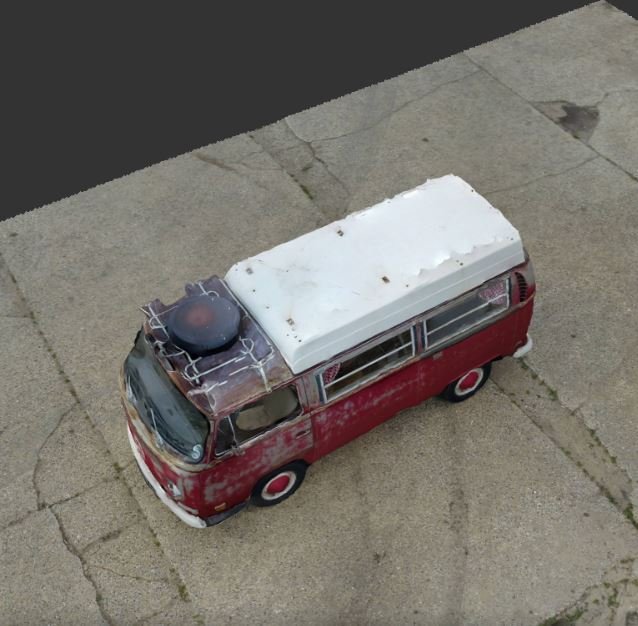 Looking down at Ari
I am always looking for excuses to model things, buildings and landscapes using photogrammetry, its a really cool tech. If you have any ideas for me, let me know!

Yes, a Steem Contest is included to encourage interaction - read below
Now, to encourage engagement and to have a chance at winning 5 Steem:
Upvote
Resteem (very much appreciated!)
Visit the full model on Altizure and comment below.
Correctly guess the year of his manufacture (CRITICAL COMPONENT!)
Good luck to those who participate!! I will award the win to the first that is correct or closest in a post next week!
---
💲💵 MAKE MONEY with your photography and video 💵💲
🌎🏠 Live RENT FREE / FREE HOLIDAYS by house-sitting 🌎🏠
⛏ Mine JSE Coin in your web browser & website ⛏
---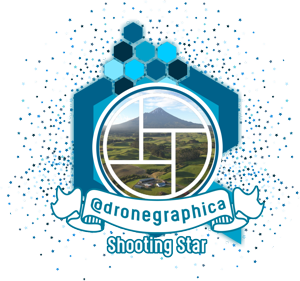 Dronegraphica Website
Facebook
Instagram
All images are my own and If you like them please upvote, follow, comment, ask questions or get some discussion going, It'd be great to hear from you!
---
Posted from my blog with SteemPress