Hello Steemians, this past week I thought about my Steemit Journey and how to give back to this amazing community (with my own little token) that has helped me a lot emotionally, physically and financially. Hence I decided to run a contest open to all minnows (mostly for Nigerians,but if you have an Igbo friend that can inspire you then join in) to support their growth on Steemit .
CONTEST
---
---
The contest is all about celebrating the Igbo culture or lifestyle. I choose to run this contest to appreciate and showcase the culture, lifestyle and heritage of the Igbo tribe/people of Nigeria where I originate from.
CONTEST RULES
---
---
1. Use the Hashtag # igbo-tales and include Igbo-tales in your post title for this contest entry.
2. Write a fiction, autobiography whatever writing you choose to express your Igbo-tales (original content) - Word Count: 200 words and above.
3. You can also express your Igbo tales in any media form; that is by art illustration, video or pictures detailing an Igbo story,lifestyle or cultural display. In other words be creative. (Original works please).
4. Upvote and resteem this post.
PRIZE
---
---
This is a weekly contest, winners will be announced every week.
Best 5 entries get my 100% upvote, It might not be much but it is something sha!
Only one Grand winner gets the prize of 1 SBD (This week's winner gets 2 SBD thanks to @slausonboy who just donated 1SBD to this contest when I spoke to him about it).
The Grand winner gets the opportunity to write a post on my blog and all SBD's generated from His/Her post is given to Him/Her. The winner will have to contact me @cwen on discord for this.
Hopefully I will get more Donations which will be given to the Winner and perhaps the number of winners and reward will increase soon as I strive to Increase (I've been playing with bots lately, lols)
This picture below is why I run this contest too, It is a beautiful picture and makes me nostalgic as I remember our village stream in my maternal home at Obowo. There is something though that makes it off for me, Its not depicting Africa, Nigeria or Igbo. I truly searched for a similar picture online but with the African vibe/person on it and I couldn't get one. Hence the need to Populate the blockchain and the internet with our Igbo-tales.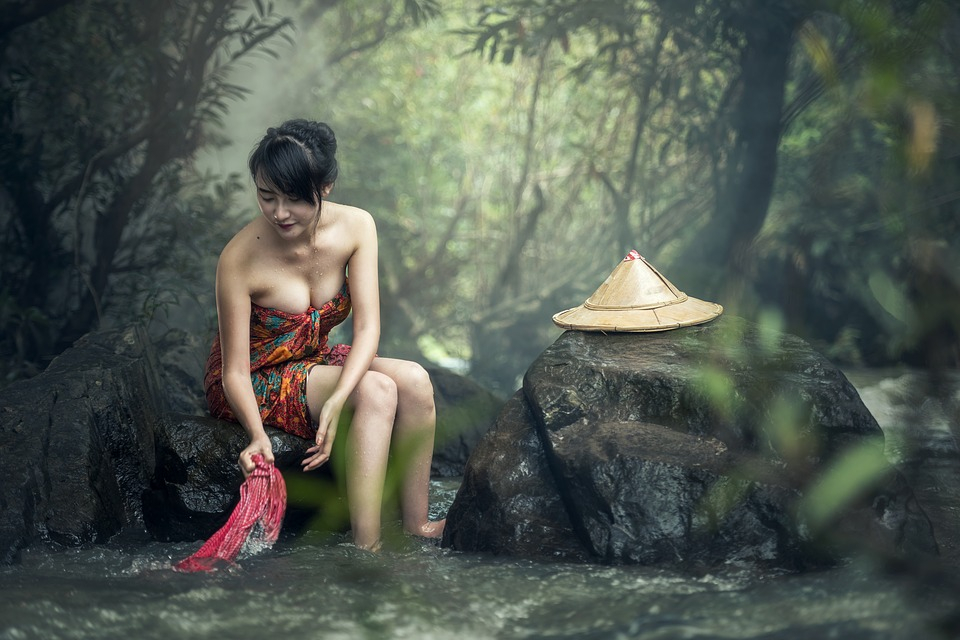 If you want to support this contest feel free to upvote this post or send any amount of donation to @cwen for this cause. Thank you.

Image Source www.pixabay.com