A sincere thank you to all that entered my 3 month Steemit Anniversary contest! All of you are winners and received your share of bounty for participating in the contest right after payout for the contest announcement post.
The top three contestants, earning bonus prizes, were selected by putting all the correct entries into an online randomizer and they are: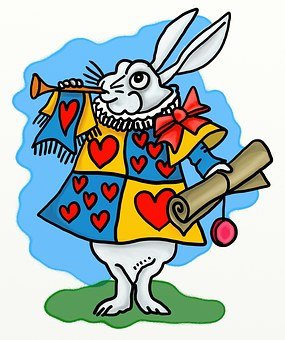 Image from Pixabay
(Number one on the list will get the first choice, and then number two gets the next choice, with number three getting the remaining prize.)
Prizes:
3 - 100% upvotes from me (anytime you choose in August)
2 – Steem transferred to you
1 – Steem Basic Income (SBI) Unit
Each prize winner will also receive a Plankton token from @mermaidvampire!

Winners were drawn via Random.org: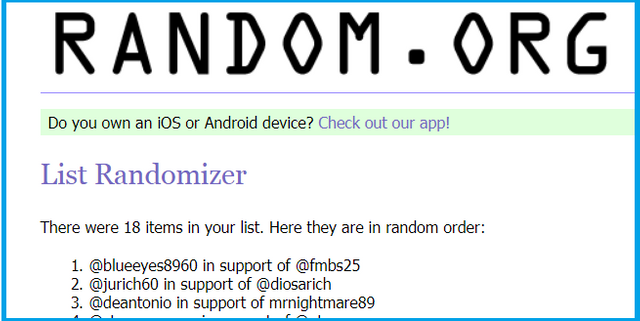 screenshot of winners from random.org

Entries:
@mermaidvampire in support of @tggr
@olivia08 in support of @zephalexia
@djapipo in support of @cadawg
@anasuleidy in support of @jacuzzi
@strongwoman in support of @otom
@jorgebgt in support of @bntcamelo
@steemingmark in support of @oliverharris
@bxlphabet in support of @cryptictruth
@bntcamelo in support of @necho41
@necho41 in support of @bntcamelo
@joeylim in support of @sinlg
@rebe.torres12 in support of @rosauradels
@traciyork in support of @kendra19
@chireerocks in support of @cuteflames
@mariluna in support of @willsaldeno
@brittandjosie in support of @tggr
@elider11 in support of @jznsamuel
@wonderwop in support of @brittandjosie
@brittandjosie in support of @darrenfj
@redheadpei in support of @isgledysduarte
@definethedollar in support of @cindyhartz
@chrismadcboy2016 in support of @gerber
@benedict08 in support of @atongis
@cloudblade in support of @cloudspyder
@czera in support of @benedict08
@cdaveboyles23 in support of @chrismadcboy2016
@deantonio in support of mrnightmare89
@blueeyes8960 in support of @fmbs25
@jurich60 in support of @diosarich
@kendra19 in support of @definethedollar
@eii in support of @krassi
@diosarich in support of @jurich60
@g10a in support of @olivia08

Scavenger Hunt Contest Entry Requirements for Bonus Prizes

As a reminder, here is what had to happen (all of the requirements had to be met) for your name to be submitted into the randomizer:
How to enter in the Scavenger Hunt:
1 – Find a Plankton HODLer.
2 – Resteem one post (no older than 7 days) from your chosen Plankton member.
3 – Upvote that post!
4 – Enter the post link you selected as a comment to this post.
5 – Contest entries will be accepted up and until payout time for this announcement post occurs.
Other Rules you Must Follow:
No repeats!
You will need to pay attention to which Planktons' posts are already submitted in the contest! So that means the earlier you enter, the easier it is to enter!

Thank you again for joining me in my celebration!