🐷WIN 100 STEEM Chinese New Year Giveaway
Chinese New Year 2019 Year of the Pig 猪 (zhū) is upon us! And to celebrate I am holding my first STEEM Giveaway with a 100 STEEM Prize Pot!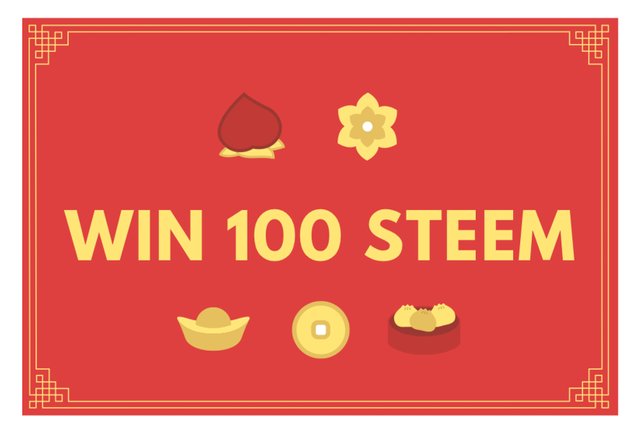 Chinese New Year
100 STEEM Bounty Prize Breakdown:
🥇1st Place - 50 STEEM
🥈2nd Place - 30 STEEM
🥉3rd Place - 20 STEEM
If you were born in one of these years your Chinese Zodiac animal is pig:
1935, 1947, 1959, 1971, 1983, 1995, 2007, 2019
The story goes that the Jade Emperor decided that the order of the Chinese Zodiac calendar would be decided by when the animals arrived to a party. The pig came in last because he overslept, putting him 12th in the zodiac!
Red packets 红包 (hóng bāo) filled with money are given every Chinese New Year. They are usually given by married couples to children and unmarried adults that are younger than them. Adults also give them to their parents as a sign of respect. Giving red packets with money symbolizes passing on fortune and good luck! 😄
My husband @lasitha and I ordered ours from Amazon!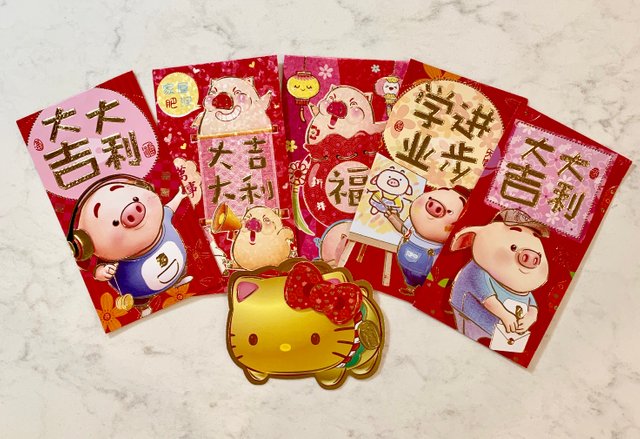 To enter you MUST:
Follow me.
Resteem this post.
Comment below with a red packet 红包 (hóng bāo) and tag two friends. (* You can find photos from the internet, draw your own, or even take a photo of ones you have, whatever you want. Pig designs are optional.) On 2/10/19 the three most creative red packets from the eligible entries will be awarded STEEM (see prize breakdown above). So be sure to enter before the deadline!
Happy Chinese New Year and Good Luck! 新年快乐