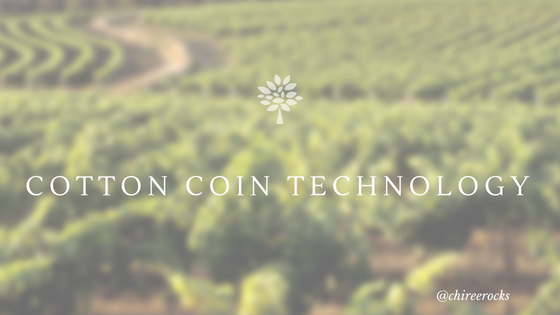 What is "COTTON COIN TECHNOLOGY"
COTTON COIN TECHNOLOGY run on blockchain protocol that creates a trusted transaction ledger to integrate consumers, supply chain participants and authorities in one ecosystem. This peer-to-peer payment network can be used as an alternative to fiat currency for instant payment.
And the goal of the COTTON COIN TECHNOLOGY is to bring the revolution in the Industry of Cotton and wants to protect the Cotton Farmers because many farmers are committing suicide or facing severe issues which is producing through corrupted authorities and other uncontrollable debts.
And in my opinion these type technologies are the need of the time because in the world of Centralisation farmers are really suppressed, they are giving so much efforts to produce cotton by putting all their earnings into the farming. So whatever clothes we are wearing, the base reason for that is Cotton Farmers and in my opinion if any Cotton Farmers are dying then it shows what type of actions are going on or what type of corruptions are going in particular regions by the government.
In my opinion this technology should reach towards mass adoption because then due to Blockchain Technology we can create an Transparent road map which is integrated with Global Cotton Industries and Cotton Agriculture. And it can clearly exclude one issue and that is issue of corrupted data, on which the distribution is done, and the main scam come into the case of distribution, so after launch of this Technology we can see an effective Global Cotton Distribution.

Issues which are faced by the Cotton Farmers.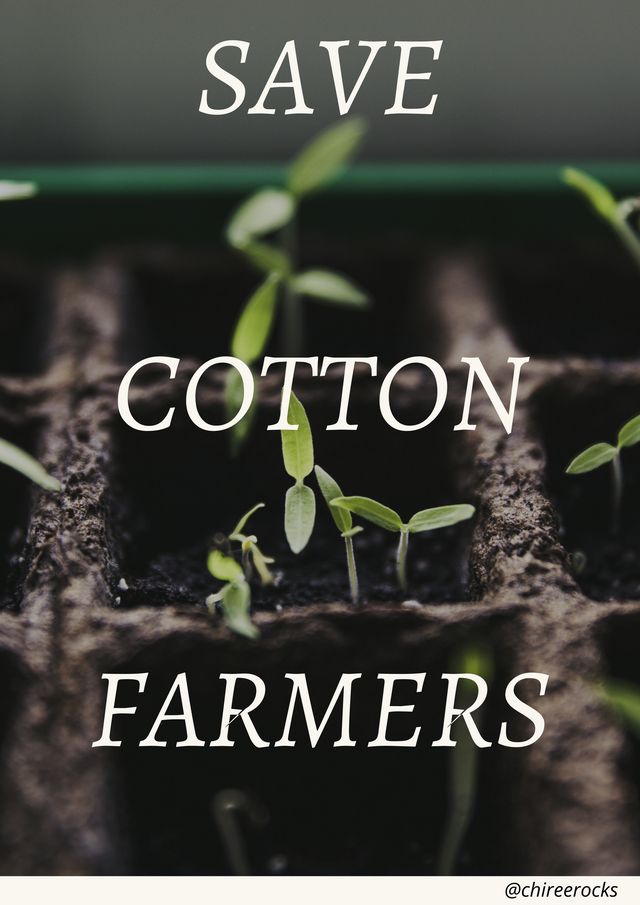 In my opinion and with some research below i shared some of the points related to issues which are faced by the Cotton Farmers.
The basic issue which is faced by the Cotton Farmers is, Rising Cost Of Production and Unmanageable Debts, and this leads to the creations of problem traps for the farmers because whatever tools and other materials for the farming is becoming unreachable for them due to lack of funds. And whatever loan they take from the bank that becomes difficult to return due to non effective production and also unbiased market prices for their production.

Lack of knowledge and excessive use of pesticides which is not providing any effectivity.

Lack of water management and poor irrigation facilities which inturn exposing production to Monsoon Fluctuations.

Absence of modern Technology and this can lead to the damage of the Cotton Crop because, cotton is vulnerable to Contamination.

Fluctuating Market Prices which is another issue and this leads to the ineffective Cotton Production due less returns on production and inturn these ineffective Cotton becomes incompetent in the Global Markets.

How COTTON COIN TECHNOLOGY can help cotton sector (In aspect of, Cotton Farmers, Cotton Industries and Consumers).
In aspect of Technology.
Below are some points which in my opinion can help Cotton Industry through COTTON COIN TECHNOLOGY.
COTTON COIN TECHNOLOGY is Blockchain based Technology so all the Global data of Cotton Sector can be stored on the Blockchain and this will helps in unalterable data and transparency for the all players of the Cotton Sector, like, Cotton Farmers, Cotton Industries and Consumers.

Cotton Coin has two multilingual mobile dApps for smartphones. And through app participants or users can check all the details like the, Transportation of the order, safety of orders etc. This is really effective because whatever it, we can get the real time details of the movement of orders.

Cotton Coin also has a backend growers-to-buyers traceability solution, which will used by 6000+ companies and managing more than 400,000 transactions each day and reaching 30 million people through the world with the help of their agents and distributors. A front-end B2B dApp helps to authenticate cotton sources, tracks delivery and monitors cotton prices while a B2C dApp assists consumers in buying cotton directly. And this solution is showcasing what effectivity they are bringing in Global Economy, and every Movement and Transportation is traced effectively and also buyers can stay up to date with the Cotton prices with the the help of dApp which can help them to efficiently analyse the Market prices of the Cotton.

And COTTON COIN TECHNOLOGY is Once ready, then their versatile solution will help to improve the distribution of cotton, resolve procurement issues, fight off corruption, support fair trade, and build trust among the cotton supply chain companies, consumers, and authorities in the emerging markets. And most importantly, help to save the lives of cotton farmers. And this change is needed because farmers are facing the issues due to increase of Corruption and lack of fair trade, where farmers are not getting the effective returns on the production due to manipulation of market prices. And due to heavy losses and due to burden of loans farmers are committing suicides and this situation should be change and farmer should get effective returns for their hard work and once again the fair market price and entrance of Global Market should be done.

And the most important aspect is COTTON COIN Cryptocurrency and it will play role in service all the participants in the cotton supply chain with convenient, secure and easy payments. And for sure Cotton Sector truly needs the Decentralised Path with Decentralised Payment method where the corruption is excluded and it will also encourage the fair market practices, which truly lack in centralised system.
In aspect of Awareness and development.
In my opinion COTTON COIN TECHNOLOGY is sounding really effective and it can encourage the Global Cotton Farmer Communities to integrate with this service and it can also help the Cotton Farmers and Cotton Industries to open the doors of Global Markets.

It's an Global Service so in future we can see many big players of Cotton Sectors who can associate with this Technology and they can also spread the awareness regarding how to develop the Cotton Farming and what techniques can be used to produce the effective Cotton which can competent in Global Markets.
To know more about the COTTON COIN TECHNOLOGY, please visit official website www.cottonco.in


CREATE YOUR OWN @REVIEWME PROFILE TO START EARNING CREDIBILITY STARS FROM THE COMMUNITY!
CREATING YOUR PROFILE IS EASY! JUST FOLLOW THE STEPS HERE ☜(ˆ▿ˆc)

Discord Channel Links:
STEEM SPEAK: https://discord.gg/JtrjDE2
ASK ME CRYPTO: https://discord.gg/B348MGa
QURATOR: https://discord.gg/CGK7hTY
I want to thank @crypto.piotr for this contest.
Stay Blessed.
Spread love and spread kindness.
Thanks and regards,
Chiranjeevi Sarikonda