In the spirit and joy of giveaway, I am bringing to you this week giveaway contest.
The giveaway is more of a fun thing to make our stay on steemit awesome. Your participation is appreciated. You may not win, but there is always a lucky day.
---
---
I will be combining 3 suggestion from my mini contest by
@Orlaryeahlay
@belive
@warpedpoetic
See here for the suggestions.
Here is the contest.
A picture with a caption!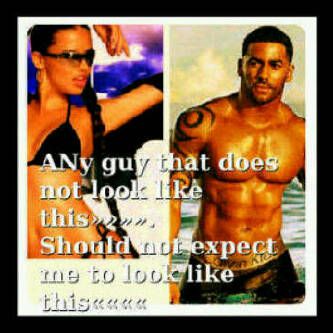 In not more than 5lines or 50words,describe how your surprise romantic proposal to a lady/Guy with such a sexy/cute looks would be
Entry requirements:
-Must be my follower
-Must be consistent on steemit
-Resteem
-No restrictions to reputation
How to win:
An external Judge will select 2 best entries for prize of 5 sbd each.
Entry is open until I annouce close of entry.
Prizes will be given on payout.
---
---
@orlahyeahlay
@belive and
@warpedpoetic
won prizes of 2.5sbd each for suggestion for this contest.
Requirements to claim prize
-Must be my follower
-Must comment to acknowledge.
-Must upvote and resteem
-Can participate in this contest.
Total of 17.5sbd up for this week giveaway.
---
---
Announcing winners to last weeks giveaway contest
Winners for last week contest are:
@bco: 5sbd
@yura81: 5sbd
Unfortunately, @elbleess did not claim his prize.
N.B: If you participated in my mini contest, please do follow my contest update to know when to claim your prize.
Lets have fun while steeming
Thank you for stopping by.
Stay connected with @ceepee.