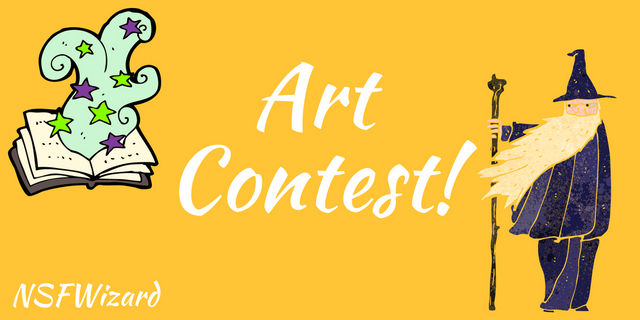 The Whaleshares platform has just successfully launched on September 1st!
---
If you haven't yet joined this great community, you definitely should. There's some great initiatives and incentives going on there now, like this one!
Myself and my partner in crime, @portcityhooligan, have just launched a witness node there, and we're looking to grow and reward the community!
Our witness is NSFWizard and we need a profile and header image! Instead of creating these ourselves, we'd like to use this as an opportunity to benefit others on the platform!
Many people usually participate in these contests and put in a lot of effort, so we would like to reward as many who participate as possible. For the logo we choose, we will be awarding 10 Whaleshares, and the top ten entries will each be awarded 1 Whaleshare for their efforts! We will be judging these based on our own preference, as well as community response to the entries.
To enter, just post your magical creations in the comments of this post.
---
Please note, you will have to have an account on Whaleshares to enter!
---
Our witness node on Whaleshares will support our upcoming Whale Token, which will be to reward and grow the NSFW community on Whaleshares. It will be awarded for NSFW community initiatives and contests, chain involvement, and also may be used as a peer to peer payment method for custom pic/video sets as well as similar services as one would choose. So we would like to also invite all of the NSFW community members here on steemit to join us! If you need a sponsor to get started, please contact @portcityhooligan and we will be glad to help get you started!
I'll be talking about this some more, on my stream tonight on @dlive - Be sure to follow me there, and tune in tonight, at 11pm EST!