Hi Steemians!
16th round of the contest!
Below, there is a square composed of 4 album covers (sorry for the coffee stains 😉)
Could you say which album covers are?
0.5 SBD for the first who replies with the correct answer
0.5 SBD for a random contestant of all who at least have answered to one of the album covers correctly.
0.5 SBD for a random contestant of all who have resteemed the post.
Prize awarded in 5 days ( 18/06/2018)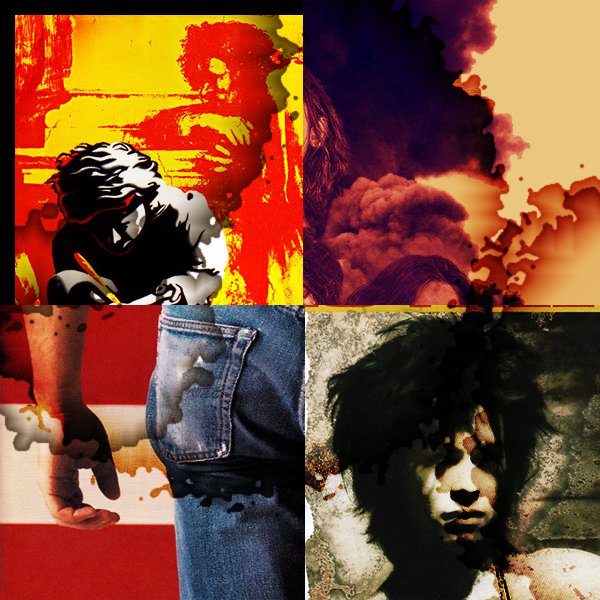 a) Upvote the post
b) Make a comment answering (from left to right and up to down) the name of the artist and the album name.
c) The first five replies will have an upvote from me.
d) I'll start following the first steemian to answer correctly to the four album covers (remember: artist + album name)
e) If nobody gives the 4 correct answers after 5 days, the prize will be accumulated for the next round.
f) Resteem the post to enter the "resteemed contest".
g) Feel free to add any comment about the bands & albums.
The purpose of this contest is to promote music community on Steemit. All covers credited to the bands.
Thanks to all who have participated on the contests until today
@cybermedios.org
@jpoubaez
@evilelvis
@iotastories
@centenojesus
@markoslaw
@valuematik
@conradt
@yura81
@gduran
@bipolar
@infamousit
@bigskycustoms
@edward2000
@dee-y
@meme.elena
@izzynaveda
@luiskrupaz
@zeeshanlodhi
@allbums
@veronicasmb
@adazone
@cvurlo
@aiskelzurita
@bozz
@vanessazune2
@alexandracruz
@conradino23
Curators and sponsors for this contest are more than welcome!
---
Tag your original concert photos w/ #myconcertphotos and you'll have an upvote from me
Yes, I know, my upvote right now is only 0.01$ but it is more than nothing, isn't it?
WARNING: The use of images that are not your own on which you claim the ownership will be flagged and/or reported to @steemcleaners
The purpose of this tag is make Steemit music community growing.
And remember: every Wednesday new "Album Covers Contest" with SBD prizes
Let's rock! with @calisay