My contests are considered spam by Steemcleaners.

(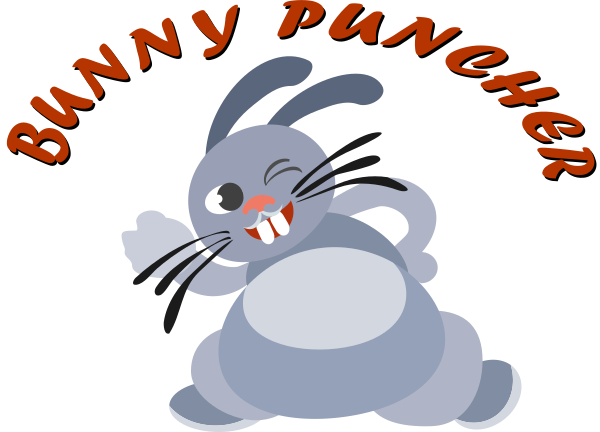 )

Random Winners
@armando1
@syllem
@suryadii
@izaid
Bunnypuncher's Picks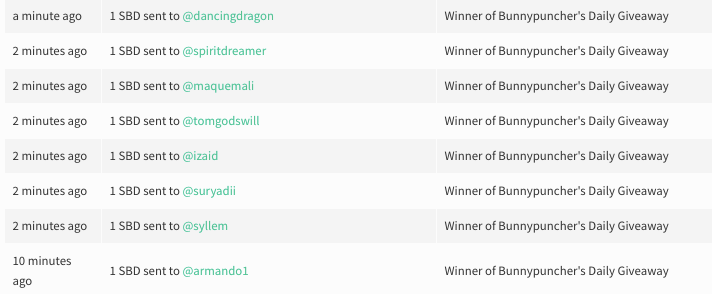 Thank you everyone that has been upvoting and participating in my other contests. If you know of anyone that would like to sponsor and help support this or additional contests let me know.
The contest will have 8 winners of 1 SBD each.
4 winners will be picked at random.
2 winners will be picked by me based on the comment, loyalty to the contest, interesting posts, basically whatever gets my bunny ears perked up LOL. I don't know how long I'll pick winners but for a while to change it up.
2 winners will be picked from the users of @bpclan during the last 7 days. You support me I'l support you and everyone wins.
Disclaimer:
I will do my very best to have a contest each day. However, I could without notice take a day or two off. On days that I'm off there may not be a contest so please try and be understanding if there is a couple of days without a contest.
I'm very appreciative of the upvotes and followers that participate in my contests. Please follow me so you can see the results of the contests.
Rules:
I'm changing it to two rules. Rule one is for the random part of the contest
Rule 2 is more for BP picks but still need to leave a comment.
#1) Leave a comment
#2) Get Bunnypuncher attention
Suggested Daily Topic
The daily topic for today is:
It seems lot of followers aren't big on Star Wars / Star Trek. What else do you watch? What are some of your favorite TV series / movies?
I'm an Action / Scifi person but branch out into many other areas. I watch iZombie, Gotham, Star Trek (all series), Super Hero movies, Vampire Diaries, The Originals, Znation, The Walking Dead, 24, DragonBallZ, Animated super hero movies, Luke Cage, Iron Fist, Daredevil, Red Dwarf, Monty Python, The Young Ones and the list could go on for a while but you get the idea.
The types I watch
Action shows, Drama, SciFi, British Comedy those types.