Bunnypuncher's daily giveaway changes coming tomorrow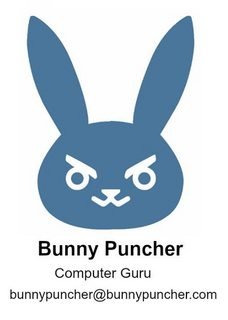 I'm going to be changing the daily giveaway to have 8 winners of 1 SBD each.
This is due to lack of sponsors or upvotes from bigger accounts. I figured whales would see this help new steemians and jump on but that hasn't happened. So today will be the last of the 15 SBD daily contest and the 8 SBD contests will be starting tomorrow. This will also give me some flexibility to do weekly contests again while keeping prize money under control.
I know this isn't going to be popular and I had hoped to grow the prizes as more people participated in the contest. But with the limited size of upvotes the contests generates it is a required change. If sponsorship does come and the situation changes I'd be happy to bring back larger prizes.
First Place: @yasirr
Second Place: @paja
Third Place: @nuroel
Fourth Place: @dekput
Fifth Place: @donaldlove
Sixth Place: @sidequest
Seventh Place: @goldwatch
Eighth Place: @steemforez


Rules:
To keep this simple and workable there will only be one rule. I don't want to disqualify new people or people that forget to resteem, upvote, and follow. I'm very appreciative of the upvotes and followers that participate in my contests. Please follow me so you can see the results of the contests.
#1) Leave a comment
The daily topic for today is:
Topic ideas for daily and weekly contests? Ideas to grow the Bunnypuncher community and engage steemians.
The daily topic idea worked out really well and I love your comments. I do read all most all of them every day.