New Prize Amidakuji Results
---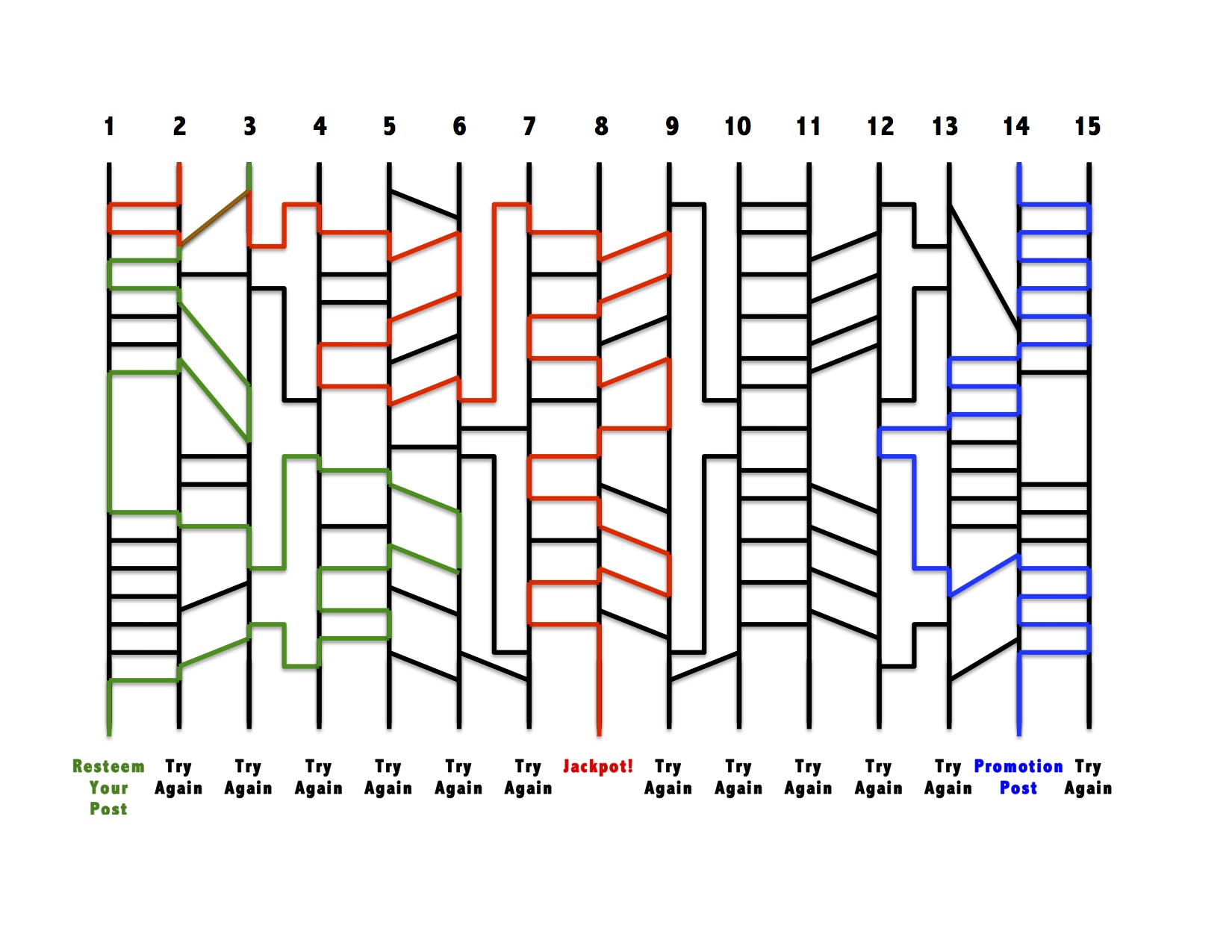 ---
This week, I'm very happy to announce that there are four Amidakuji winners. Without further ado, here they are:
Jackpot Recipient: A big congratulations goes out to @polonoiex for taking home the bacon this week (8.517 SBD and 8.277 SP).
Promotion Post: More congratulations go out to @bipolar and @crystalandhawaii for winning the Promotion Post reward. As I said in last week's Amidakuji announcement, this means that I will soon be checking your blogs and writing a post to promote your work. If there is anything specific you would like me to include in my post, please contact me via Steemit chat or through the Amidakuji channel in the Steemitbc Discord chat. A previously unannounced aspect of this prize is that I will give you both the liquid (SBD) rewards that I receive from the promotion posts I write about you.
Resteem: My last congratulations goes out to @shello, a very hard working and up-and-coming Steemian whose posts are always interesting and full of value, and whose comments always stand out for being thorough and heartfelt. I have voted for and resteemed two of @shello's posts. Please feel free to check them out here.
The Tips And Tricks Styling Guide to Finding, Using, and Creating with Text and Images
Why You Shouldn't Feel Guilty For Taking Some Time Away From Your Friends – Taking a Hiatus to Reach your Goals
---

---
I don't know about all of you regular participants, but I'm pretty happy about this New Prize Amidakuji format.


As a result, I would like to make it a regular part of my bi-monthly Amidakuji Steem Giveaway. Having more prizes to give away and more variety involved in this giveaway is not only fun and exciting for me, but it also gives me a chance to get to know some of you a little better, which I hope will lead to the development of an Amidakuji Community of sorts.
If you like these new prizes too, please let me know in the comments below, or better yet, join me in SteemitBC's Discord chat. There are plenty of interesting conversations happening there and a variety of different channels to get involved in.
As always, to all of you big and small voters out there who are supporting this Amidakuji, I can't thank you enough.
Don't forget to try your luck again next week!