Introduction
Nowadays, almost everybody ventures into one online business or the other and most of these people use cryptocurrencies for their day to day transactions. Even if you are not involved in any online business , we are in the computer age, so people prefer working with digital datas.
Now, there must be a way of storing and keeping these cryptocurrencies and digital datas, it is either you use the traditional cold storage method (Personally held hardwares) or the hot storage method (online wallet) .
Unfortunately, these two methods is getting comprimised everyday. Cold storage method can be misplaced, damaged or stolen while hot storage method is liable to hack and security breach. Today I have brought the good news, what if I told you that your cryptocurrencies and digital datas can be given a maximum security and custudy? Follow me, lets discuss Goldilock.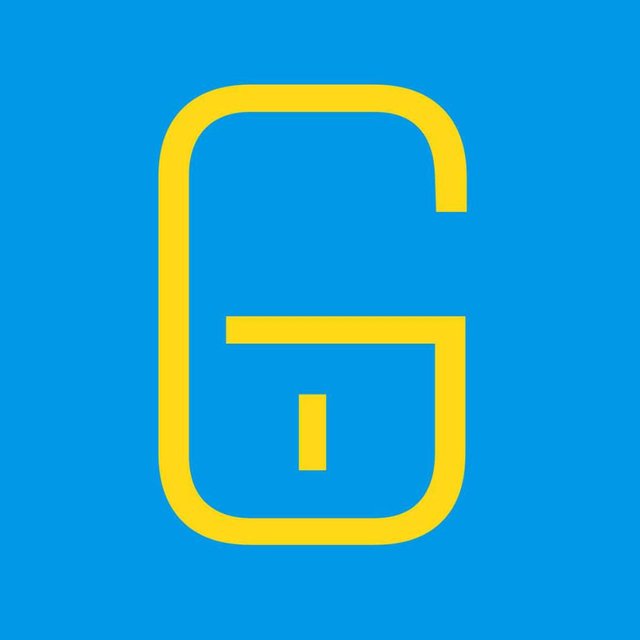 What is
Goldilock?
Goldilock is the latest method of storing , keeping, and providing the best security for cryptocurrencies and important private digital datas. Goldilock make use of a physical device inside which the users informations and datas are located. This physical device will have nothing to do with the internet until the user is ready to access their private datas. The physical device connects to the internet and then gives the user the ability to access their datas within a short period of time through a non – IP Technology with secure authentication layer.
How does Goldilock? works?
Goldilock was created with the idea that " anything that is connected to the internet can be hacked". This statement has been proved to be true over the years due to hacks and security breaches that has been experienced in the cryptocurrency industry.
In order to provide remedy to this, Goldilock make use of a method which is named " the physical airgap disconnection". What does this mean? This simply means that the physical device which Goldilock has provided to secure users/customers datas is totally disconnected from the internet. Don't worry, the above is acheivable without sacrificing the accecibility of these datas. So how do users access their datas if its not connected to the internet? It only involves 3 steps;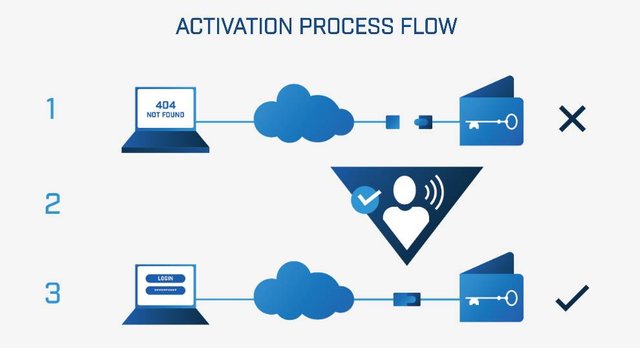 Step1 : Fortunately, Goldilock stores wallet/datas offline using a physical airgap disconnection mechanism which is not accessible from the internet.
Step2 : Now, the user is able to activate the wallet/datas and make it available on the internet using a non – IP mechanism.
Step3 : Finally, users securely access their wallet/datas using a dedicated URL and access cridentials through an encrypted connection. The good news is that, at the end of everything, the device goes back offline.
Solutions Provided by Goldilock?
Existing method of storage – The problem
Users of cryptocurrency and institutions that manages important digital datas and assets are currently making use of either the personal cold storage method or the centralized hot storage method.
Hot storage method
Making use of hot storage method is just like handling your cryptocurrency/data over to an online wallet manager without having the idea of how or where it is stored or even the level of its security. The only thing you know is that you have access to your datas immidiately you connect to the internet. Meanwhile, these websites are prone to security breach which gives hackers free access to customers datas and funds. This problem has led many people to conclude on using cold storage method for their private keys and passwords.

Cold Storage Method
Personally held hardware cold storage method is another option compared to storing digital datas and assets online. The problem with this method is that the physical device could be stolen, misplaced, destroyed or damaged. In addition, there might not be easy access to the device at times.
Goldilock. Solutions
Goldilock is neither a cold storage nor a hot storage but it gets the best out of the two in order to create just the best and the right storage solution. In order to provide solution to the afformentioned problems with cold storage and hot storage method so as to satisfy their users, Goldilock has been built on three major premises as mentioned below;
There is need for users to access their personal datas as quick as possible, as fast as possible, but occassionally and within a limited period of time. This been acheived, then there will not be a chance for hackers to reach consumers datas.

These personal datas such as customers private keys must be fully backed up and it must be in isolation in order for it to be safe from any form of physical contact or related human error.

The accessibility of this personal datas and private keys must be as quick as possible.
Taking these three main objectives into consideration, Goldilock is able to provide solution for both consumers and Institutions.
Goldilock. Solutions to Consumers
Goldilock will provide an encrypted physical storage device for each consumer. This storage device will be stored in a safe vault located in a secure data center. The good news is that this physical device is always offline and physically disconnected from the internet untill the user decided to access it. Using a secure web login, the physical device will be available online after it has been remotely mounted using a Public Switch Telephony Network which has been accessed through an authorized non- IP command by the user.
After this, consumers can then quickly access their datas over an encrypted link. The interesting part of it is that, the moment consumers finish with their transactions, then the physical device became physicaly disconnected from the internet, meanwhile, Goldilock has no access to the datas present in the physical device.
Goldilock. Solutions to the Institutions
Goldilock has come with the goal to become a very important option for cryptocurrency exchanges who currently provides custody for consumers datas and those who are aiming to improve their service by providing custody for their customers. How do Goldilock achieve this goal? Instead of using the online hot wallet to keep customers private keys or instead of using cold storage method, Goldilock allows cryptocurrency exchanges to make use of and depend on their online-on-demand scheme which solves the problem of transaction process taking longer and traffick matters.

Solutions for online wallet operators
For online wallet operators and those that provide online custody for private keys, Goldilock is ready to leverage their remotely automated airgap custody solution. The choise is now left to the operators to select either an in – house propriety licence or an outsourced service model, but the good news is that, either ways, Goldilock has nothing to do with clients data.

Solutions for Hardware wallet Operators
I am so much interested in the hardware or cold wallet solution. Why? Its simply because of the revolution. Operators of cold wallet can now offer not only secure but readily accessible and remote solution just by integrating their existing technology into the Goldilock system.

Solutions for Data Storage and Digital asset Security
Many institutions are now running on digital database, but still they make use of the already compromised method of data custody and storage which are prone to hacks, security breach, human errors and mishandling. Meanwhile, this datas are very important and it determines their client personal and legal well being. Fortunately today, Goldilock is in partnership with health industries like hospitals, Financial industries like Banks and credit agencies, legal industries like insurers, document storage and the likes in order to provide solution to the afformentioned problem just by providing these institutions with their on – demand accessible storage.
Goldilock and NEO
What is NEO?
NEO is a platform on top which Goldilock is built. NEO is a blockchain project which is community based and which makes use of blockchain technology and digital identity in order to provide digital assets. NEO use smart contracts to automate the management of digital asset and finally achieve a smart economy with distributed network. NEO being a non profit platform, it will combine digital assets, digital identity and smart contracts to build a secure block chain which is well knkwn by enterprises and governments which are crucial to the Goldilock prenises.

Why NEO?
NEO has been selected by Goldilock in preference to other blockchain technology based on the following reasons :
1. Compliance to Regulation
In order for institutions like large companies and government to work using the blockchain, the digital assets and transactions will be required to be audited. Recognition and verification of Digital identities is another pressing issue. Fortunately NEO is incorporating a digital identity mechanism into their ecosystem which will give them the ability to issue and confirm digital identities. They make this happen by using the Public Key Infrastructure [PKI] X.509 standard.
2. It makes use of superior consensus mechanism
NEO token holders will be allowed to vote for delegates, at the end, this delegates must be able to reach a concensus in acceptable transactions. NEO will use an improvement to the proof of work e.g bitcoin and the proof of stake consencus mechanism which is entitled to delegated byzantine fault Tolerance (dBFT)
3. Fast Transaction Process
Due to the NEO's consensus mechanism which is incorporated into their system, the blockchain will be able to process in excess 10,000 transactions per seconds without any cost of transaction. This is achievable because the dBFT used was architectured not to require excessive machines mining to complete a resource – exposive algorithm in order to verify transaction.
Goldilock LOCK Token
I'm very sure by now, you will be wandering how Goldilock will be compensated for all these services they render. Don't worry, I'm still here to answer your question. Consumers of Goldilock will be required to purchase a digital token called "LOCK". This LOCK token will be registered as NEP-S assets on the NEO Blockchain technology by Goldilock. What does the LOCK token do? The LOCK token would be required by consumers to access their Goldilock wallet. Before the user can get access to their datas/assets on the Goldilock wallet, the wallet will inquire the NEO blockchain to confirm if the users Public key address owns a LOCK token.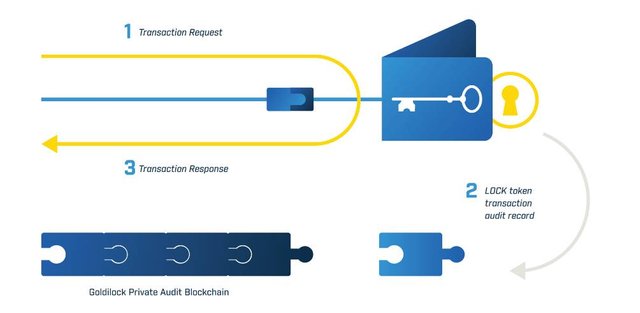 The Goldilock wallet will only launch in the users browser if the users public key address owns a LOCK token.
Not only will the LOCK token grant access to the users Goldilock wallet, but it will also provide users with a record of their node activity. You don't need to be afraid, your data/assets will be highly encrypted and locked away and even inaccessible to the Goldilock team itself.
Use Cases
Personal Use Cases
My uncle, Joseph is a businessman that often deal with cryptocurrency, also, most of his assets are in digital form. He was using the online wallet as his storage system untill he got frustrated by hackers and security breaches. He decided to be using hard drives in storing the keys and passwords to his cryptocurrency and private sensitive datas. Unfortunately for him, he met with an accident and his hard drive was smashed and damaged, the datas in hard drive could not be retrieved.
My uncle decided to stop all his online business just because there is no promising security for his datas and cryptocurrency. Fortunately for my uncle, he was browsing the internet and he saw a post about Goldilock and their ability to provide maximum security for cryptocurrency and private digital datas without sacrificing its accessibility. Now my uncle is fully back online and he does not have to look over his shoulders because he can access his digital assets anytime, anywhere and as easy as possible.
Commercial Use case
An institution that provides custody for digital datas was infected with an high grade virus when one of their IT students decided to toy with their database. This made them loose customers overtime but now they are back and running after they improved their security system by incorporating the Goldilock Solution.
---
---
Goldilock Team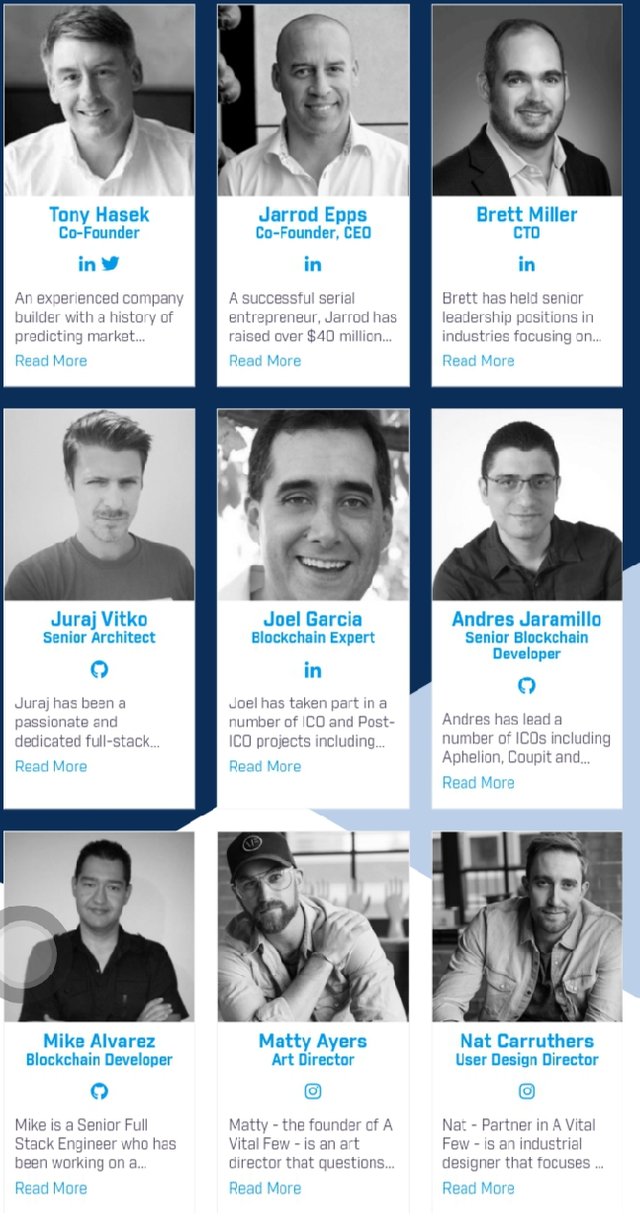 ---
Goldilock Partners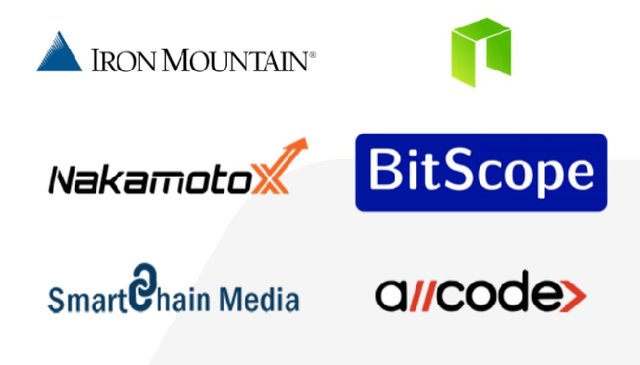 ---
---
Goldilock Roadmap

---
---
Goldilock Video