OUR 4th GIVEAWAY: Start a Meetup group in your city!
https://secure.meetup.com/create/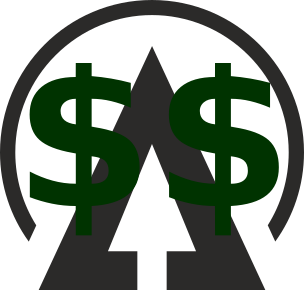 Rules:
Your new meetup group Name must be cryptocurrency-related ("Crypto Chicago" or "Blockchain Bangkok" for example).
DON'T start a new Meetup group in your city if it's redundant to an existing one there.
Your first Meetup must include the Title: "Blockchains & Cryptocurrencies 101" - examples can be seen here: https://twitter.com/Agorise_world
Be sure to set related "Topics" (tags/categories) to your group such as BitShares, steem, steemit, Blockchain, Cryptocurrency, Digital Currency, etc so that your group can be found easier in search results.
Invite as many people as possible (mainstream media, social media, forums, etc).
Get at least 8 people to physically attend your Meetup (your Meetup group's page will show the profiles of attendees) before the Deadline below.
Only one reward per person per city per Meetup group is allowed, and cities must be at least 100km apart.
Proof link/url and your report (on Steemit, Golos, FB, YT, a forum, etc) must be posted in the Agorise telegram group at: http://t.me/Agorise
Please use a photo or other nice avatar of yourself on Telegram. If we are welcoming new people to Crypto (a scary place for some), we should look welcoming too. It's not required of course, but it would certainly be appreciated.
Tip:
It's wise to choose a QUIET, centrally-located, free-WiFi-enabled coffee shop or meeting room for your first Meetup. Encourage attendees to bring their laptops. Greet everyone who attends, and thank them for coming.

REWARDS
Starting a new Meetup group in:
Russia = 200 BTS
Belarus = 400 BTS
Costa Rica = 400 BTS
Pakistan = 600 BTS
Kazakhstan = 600 BTS
Ukraine = 600 BTS
Greece = 600 BTS
Any other country = 1000 BTS

Deadline:
Hold your Meetup before February 22, 2018. Rewards will be sent out this day.
Note: 20 Meetup groups maximum (a maximum of 20,000 BTS will be sent out) in this giveaway, so please notify us in the telegram group asap of your Meetup group's announcement (we must see proof).
fyi, the next payout won't be this big, so setup your Meetup groups today!
BONUS:
Donate some quality video or photos to Agorise of your meetup which also show your support (printouts etc) and get an extra 100 BTS :)
Re-Steem and Sharing this post on other social media networks gets you a 100% Upvote, so thank you again for spreading the word. It's time the world started learning about graphene chains like Steem and Bitshares! :)
Agorise
The rise of Agorism