BLOCKCHAIN AS MIDDLEMAN FOR CONTENT CREATORS, WEMARK PROJECT
Blockchain serving as the next middleman for content creation is the best solution Wemark has presented for content creators. We have seen that current market distributor are doing a nice job by reaching out to large audiences in the marketing product of creators. But at the same time leaving creators with nothing worth to hold on, for their hard work. Stock photography is the most centralized market for digital content and the two major players in the market, Shutterstock and Getty leave a very little percentage for creators after taking a whole lot 85% for marketing the content. Frankly speaking is unfair to do such thing, the percentage this marketers are collecting is too high. "Photographer are not treated well". Imagine after a photographer created a very beautiful photo, license it for commercial use only but later after the period of agreement you begin to see your photo in different advert not related to what you planned, that is too bad. Photographers are treated anyhow because they have no control on their photos, no restrictions. But today Wemark has created protocol that will be of benefit to photographers. There will be immutable distribution agreement which show that once, agreement is made on a particular price, percentage of each sale to be paid, license terms to be issued to user, it can not be change without getting both parties involved first. Everything agreement will be secure and deployed on Blockchain.
Wemark has also facilitated payment method for both parties unlike any other traditional marketplace. Blockchain based smart contract will send payment to both parties involved under the initial agreement made on, without getting third party involved.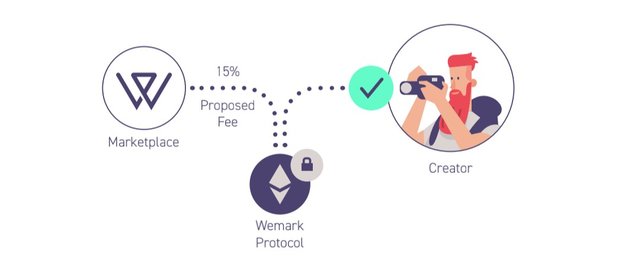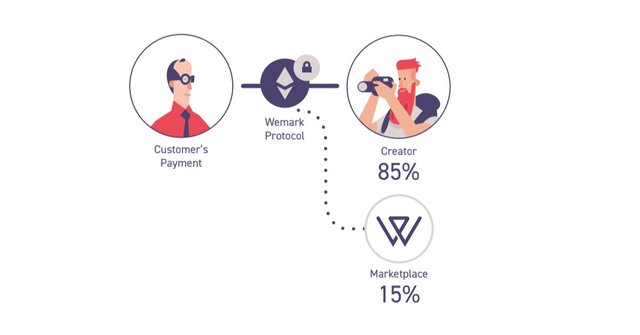 Setting Blockchain as the next middleman is the best possible solution Wemark has created for content creators. But at the same time we want to know that, the business model of Wemark goes beyond the use of the Blockchain technology. Wemark is looking to provide a better service to the creators of the content and the buyers. But for the first moves, Wemark will provide a marketplace where any content creators will be able to trade their content fairly and with a wide range of potential customers. Wemark are here to stayed, also ready to keep doing amazing job for content creators and buyers, a huge project solutions to photographers.
There are more advantage Wemark offer for photographers, you can find out more when you check the whitepapar below. Wemark has their own token which serves as a means of payment to the system network. The ICO project sale is coming to an end gradually, it is set to end 7th August.
Wemark has received a very nice ratings so far..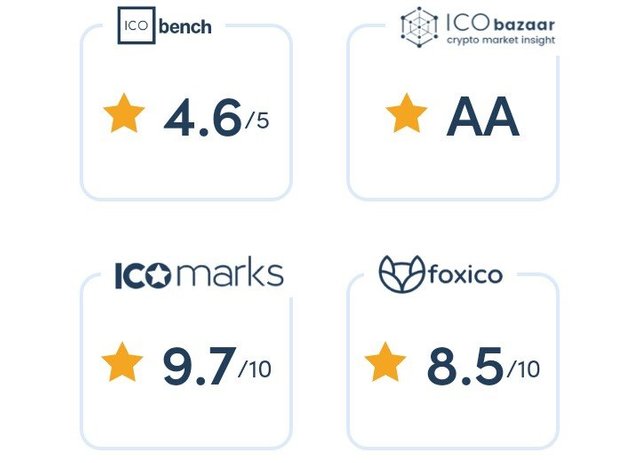 You can find out more details about project team on the whitepapar. Project Founder is Tai Kaigh, he has been in digital marketing for 10 years now, He has many experiences in regard to marketing. Check out more information on links below
Site: https://www.wemark.com/
Whitepapar: https://www.wemark.com/whitepaper.pdf
Bitcointalk ANN: https://bitcointalk.org/index.php?topic=3347524.new#new
Telegram: https://t.me/wemark
Twitter: https://twitter.com/_wemark
Facebook: https://web.facebook.com/WemarkOfficial/
Written by Emmax
Bitcointalk profile link: https://bitcointalk.org/index.php?action=profile;u=2157595