Building Homes from Shipping Containers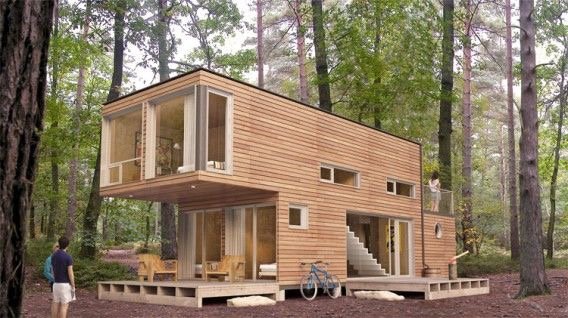 A new trend in construction has been taking the world by storm: Building homes with shipping containers.
Not only does this method of construction cost far less than traditional methods, but in many cases it allows homeowners to construct a starter home in record time without the hassle of complex and often expensive architectural drawings, permissions and tax liabilities imposed by building regulations in many countries.
By stacking any number of containers in a desired layout, welding them together, cutting doorways, external doors and windows, and cladding the inside and exterior, homeowners can still have the full home construction experience, but at a fraction of the cost.
Additionally, construction using shipping containers allows owners to build a home in locations often considered difficult and expensive to build, whilst conserving more of the immediate environment.
What do you think of this trend? I'd love to hear your opinion and experience if you've done this yourself!
Posted using Partiko iOS