Rough Plumbing and a Bedroom Started - March 10, 2020 @goldenoakfarm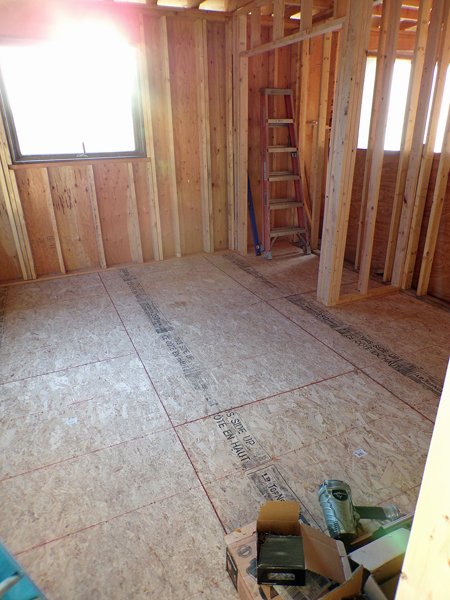 On Tuesday he got the underlaiment down in the bedroom and finished it in the kitchen. Then he built the bedroom closet for the electrician's work.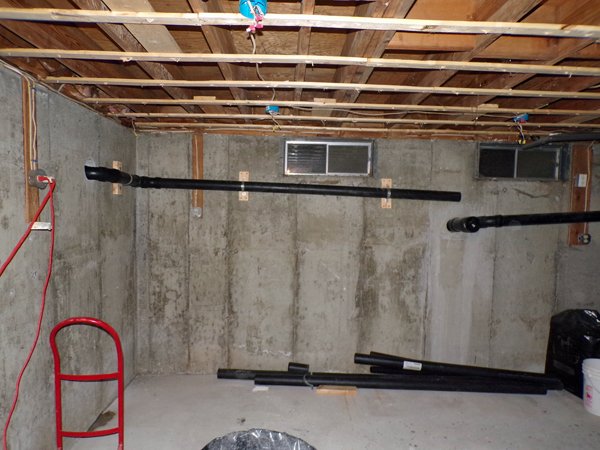 The plumbers spent Tuesday making an awful racket. They had to core drill through the original cellar wall into the addition for the drain tie in.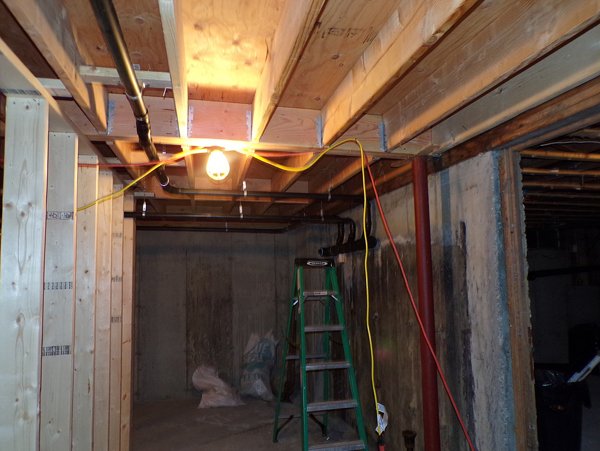 Looking at drain tie in from the bulkhead in the addition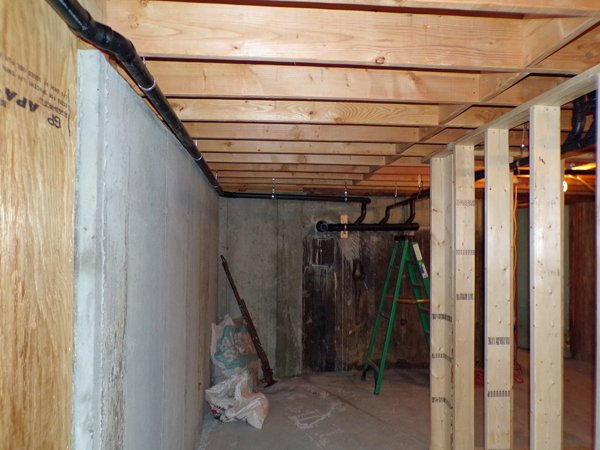 Looking at drain tie in from alongside root cellar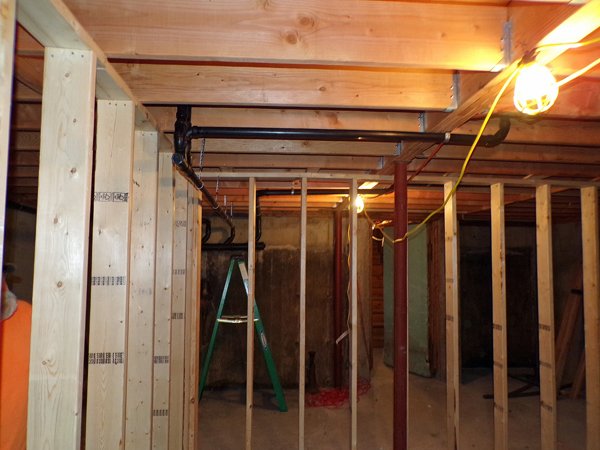 Kitchen island drain running through root cellar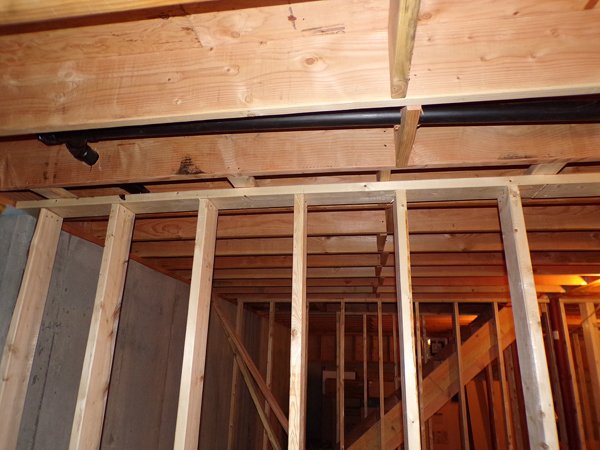 Laundry drain running alongside root cellar
My husband is impressed by the quality work the plumbers are doing. He told the boss so last night. One small hiccup is that we had asked for copper water pipes and even though the estimate said copper and PEX (I didn't know this meant plastic), he hadn't really priced it for all copper. So the cost just went up.
We went to the bank Monday afternoon and they called and offered us a loan at 2.87%. That's an incredibly low rate! It's a much better deal than we had asked for, so we are going to go with it.
Wednesday my intern is here and she will be working with my husband doing underlayment, building the frame for the cook stove hood, and getting materials.