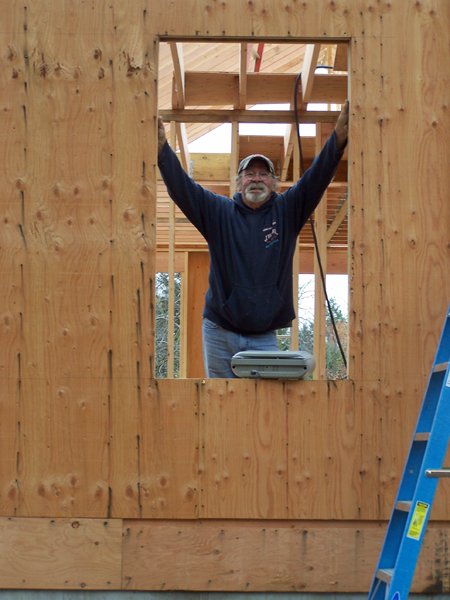 The builder and his trusty music box at lunch time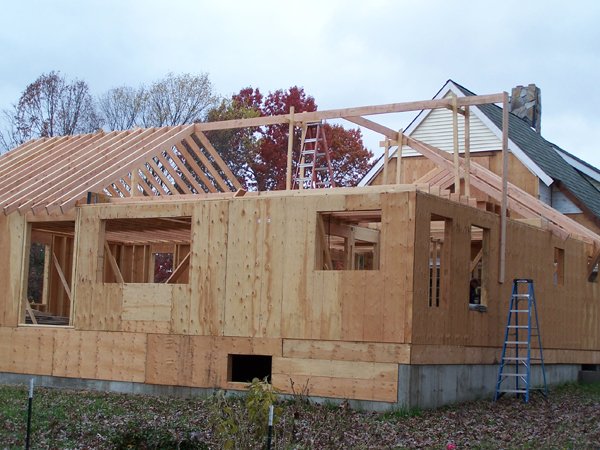 He was able to get an early start on Tuesday and got the last ridge board set.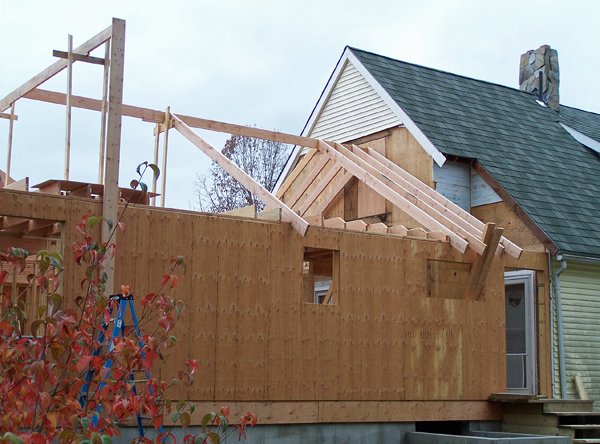 Then he set about putting up more rafters over the kitchen.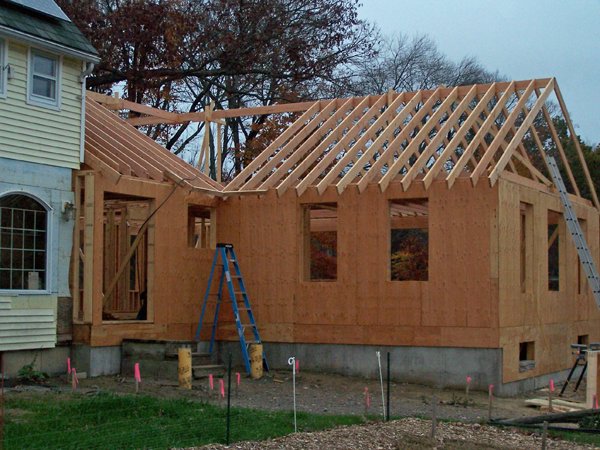 As he got closer to the valleys, he realized there were more miscalculations. He plans to use laminated beams in both valleys and things just weren't lining up, even though he checked and double checked the measurements. So these will require a bit of finagling but he says it will work in the end.
I think he said he plans to build the front porch on Wednesday. But it might be rafters on the back side where he set the last ridge board.