Prepping for Plumbing – March 5 and 6, 2020 @goldenoakfarm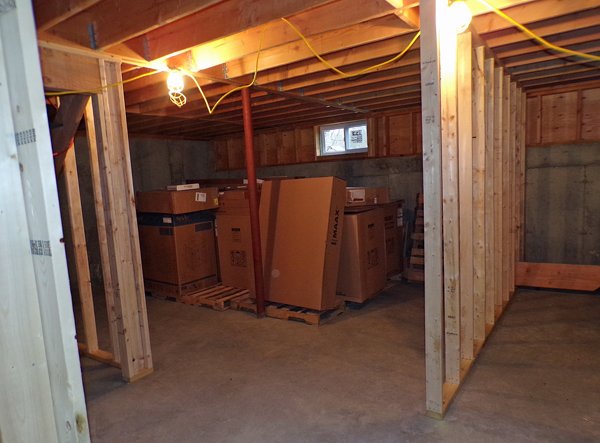 Wednesday night the plumber e-mailed he could start on Friday. My poor husband, deep in the throes of Lyme disease, valiantly went out with my helper friend on Thursday and started moving the cabinets out of the way, into the cellar. Then he started cleaning up the addition.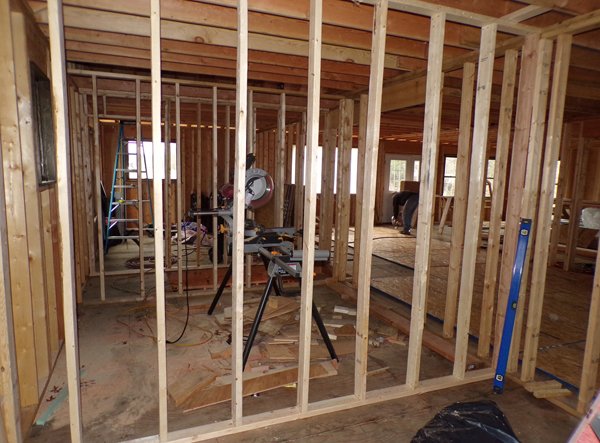 Then he built the laundry room wall. He had called and left a message the plumber could come on Friday, but Monday would be much better.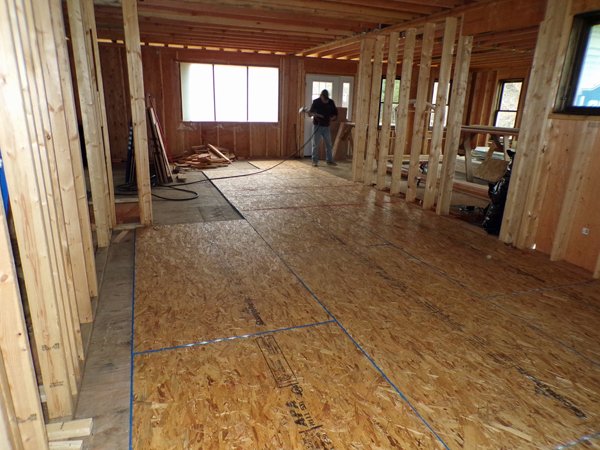 On Friday he went and got the underlayment for the kitchen and dining room and furring strips for several areas. He got much of the underlayment down on Friday. The plumber didn't show up, so hopefully he will be here Monday morning.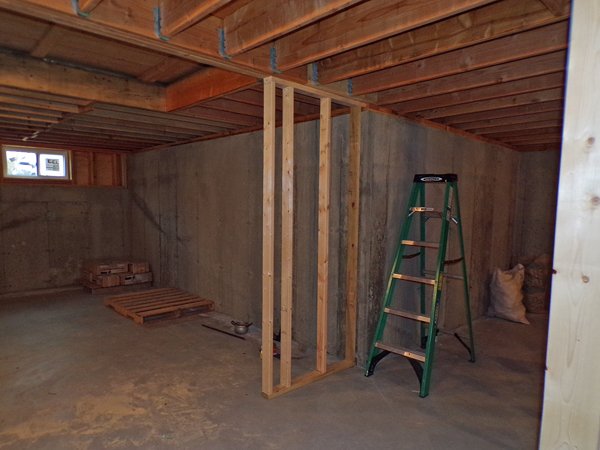 He had built this small piece of wall in the cellar for the Rinnai tankless water heater the week before he got sick.
Friday afternoon we went up and priced the siding so that's one less detail to do for finishing off the estimating. I should be ready to go to the bank on Monday.
On Saturday our son is supposed to come and help him put the furring up on the ceilings needing it. This weekend he will still need to build the base of the kitchen island and of the wall where the copper sink will go. That's most of what needs done for the plumber to work.