Makes Me Wonder...Is This Safe?
We are renovating a 1917 elementary school at work.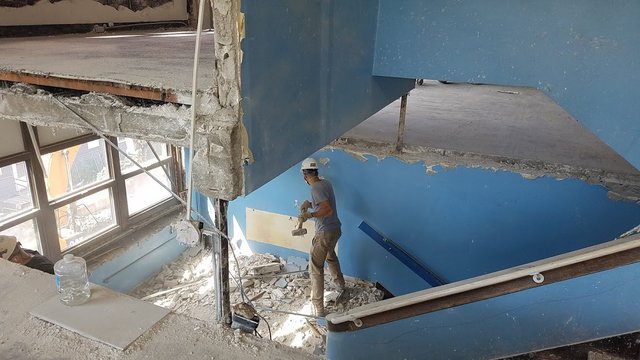 What I can't help but notice is that this fella is beating away at the walls of a stairwell, while all that is supporting the office and stairs above him are two meager steel posts. I took this photo hoping that this wasn't the last time this guy would be seen alive, but rather to provide evidence of some of the unsafe conditions in which we find ourselves on our jobs. The office and stairwell did not collapse today, but maybe tomorrow the outcome may differ. Let's hope not.