CONSPIRACY IS A REAL WORD with Real life consequences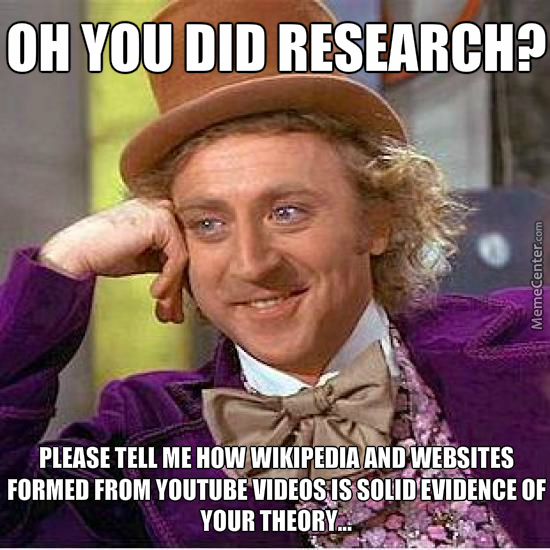 Conspiracy theories can be off putting for sure. They are also the most difficult and and important to prove. If there's a conspiracy against harming anyone, people should know and step in. So before ruling out anything as "just a conspiracy theory". Or flash judging someone to discredit their thoughts and research, we have an obligation to at least look into it ourselves. Respectfully. Especially if the conspirors are making obvious attempts to cover their tracks and have the means and conspired pull to do so. Hello. Also keep in mind that conspiracy theories and those promoting them are likely part of an actual conspiracy themselves. This is going to take a lot of discernment. I really hope to find respectful responsible and concerned individuals to help navigate through this mess of anti human corruption. I believe it is not only possible but defining in how we progress as a species if we can actually get to the bottom of this rabbit hole.
con·spir·a·cy
kənˈspirəsē/
noun
a secret plan by a group to do something unlawful or harmful.
"a conspiracy to destroy the government"
synonyms: plot, scheme, plan, machination, ploy, trick, ruse, subterfuge; informalracket
"a conspiracy to manipulate the results"
the action of plotting or conspiring.
"they were cleared of conspiracy to pervert the course of justice"
synonyms: plotting, collusion, intrigue, connivance, machination, collaboration; treason
"conspiracy to commit murder"
This is a CIA term. Is there anything they haven't weaponized? I've copied and pasted a starting point to read and I'm sure that will be enough to get your own wheels turning. The link is below.
from the Rev. Douglas Wilson, member of the Core Group of Project Unspeakable
Having read JFK and the Unspeakable several years ago, I've been thinking about assassinations for quite a while and I've seen how "conspiracy theory" is used to shut off debate, to signal that we're entering "the unspeakable" zone. So I began to wonder if the use of the term Conspiracy Theory might be a conspiracy itself.
So I went exploring, and surprise surprise, there is a 1967 CIA memo that puts forward a great many of the commonly heard rebuttals to the Warren Commission Report. The CIA owned over 250 media outlets in the 1960s, spent close to a billion dollars (in today's dollars) spreading information, and had people doing its bidding in every major city in the world, so it is not surprising that they were able to disseminate this idea.
And the issue is contemporary, too, not just historical. Cass Sunstein is a powerful Obama Administration insider whose new book, Conspiracy Theories and Other Dangerous Ideas, is a sophisticated apology for the established order.
The last of this series of articles is the CIA 1967 memo itself.
CIA Document 1035-960: Foundation of a Weaponized Term
from Memory Hole: Reflections on Media and Politics
© Memory Hole Blog / James F. Tracy
originally published January 20, 2013
"Conspiracy theory" is a term that at once strikes fear and anxiety in the hearts of most every public figure, particularly journalists and academics. Since the 1960s the label has become a disciplinary device that has been overwhelmingly effective in defining certain events off limits to inquiry or debate. Especially in the United States raising legitimate questions about dubious official narratives destined to inform public opinion (and thereby public policy) is a major thought crime that must be cauterized from the public psyche at all costs.
CIAConspiracy theory's acutely negative connotations may be traced to liberal historian Richard Hofstadter's well-known fusillades against the "New Right." Yet it was the Central Intelligence Agency that likely played the greatest role in effectively "weaponizing" the term. In the groundswell of public skepticism toward the Warren Commission's findings on the assassination of Pres. finish read here: https://projectunspeakable.com/conspiracy-theory-invention-of-cia/