Kate Spade Found Dead, Clinton Foundation Worked With Designer in Haiti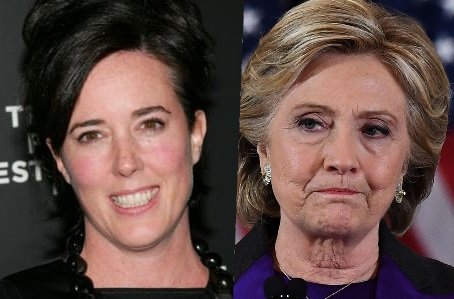 Designer Kate Spade was found dead of an alleged suicide in her apartment Tuesday. Kate Spade was known as a major designer in the fashion industry, she was also the sister-in law of comedian David Spade, and Emeritus Chair of the New York Centre for Children. Before her fashion career, she attended the University of Kansas and then transferred to Arizona State University
Spade had partnered with the Clinton Foundation on at least two major projects. The designer had helped operate a media campaign for The Clinton Foundation's No Ceiling Initiative. Kate Spade also worked with the Clinton's in Haiti, sending representatives to deal with Haitian business owners on Clinton's behalf. A Clinton foundation report from 2016 reads, "The Clinton Foundation Haiti initiative works to encourage economic growth, support small businesses, and empower girls and women in Haiti by helping Haitian businesses develop skills, facilitate investments, and connect with
international partners. -- Led a delegation, including representatives from West Elm, Kate Spade, Holt Renfrew, Kenneth Cole, and others, on an artisan, fashion, and manufacturing trip in the Port-au-Prince area to introduce them to potential investment and sourcing opportunities, and to develop new partnerships with Haitian business owners. As a result, four new partnerships were formed between international retailers and several Haitian artisan businesses they met during the visit."
Officials have told media sources that "housekeeping staff found Spade inside her Park Avenue apartment in Manhattan at about 10:20 a.m. They said she left a note at the scene but the contents of the note were not divulged. She had apparently hanged herself with a scarf attached to a door knob."
Video Report