Can the US Congress consider in the management of cryptocurrency?


Congressman Bill Huizenga called on the US Congress to focus on cryptocurrency management in an interview with Bloomberg on July 27. Huizenga wanted more transparency in the digital asset market and ICO capital. very "muddy and lack of transparency".
Speaking at the Capitol Hill office, Huizenga said Congress should empower financial managers such as the Securities and Exchange Commission (SEC) and the Commodity Futures Trading Commission (CFTC) to regulate the market. Follow similar rules on currencies and other stocks.
Huizenga said the main reason to focus on crypto regulation is to ensure that investors dealing with ICOs and electronic money are protected and provide a certain level of transparency.
The main challenge of this issue is the consensus on digital currency classification, Huizenga concludes, declaring, "People are trying to find out whether it is fish or chicken. It turns out it could be a platypus. It's a kind of unknown, or something in between. How do we solve it? "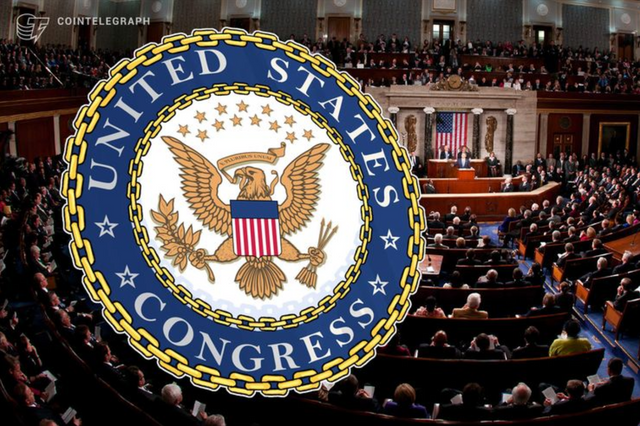 MPs have repeated the views of Coinbase's legal and risk manager, Mike Lempres, who argue that financial managers often classify cryptocurrency based on their organizational obligations. While the SEC treats cryptocurrency as a stock, the CFTC assumes that they are commodities. Other managers, such as FinCEN and the Internal Revenue Service (IRS), in turn say that electronic money should be considered money and property.
Huizenga is a member of the Financial Services Commission and chairman of the Capital Markets, Securities and Investment Subcommittee. According to Bloomberg, he may be a candidate for the Financial Services Commission if the Republican Party controls the House of Representatives after midterm elections.
Last month, US Representative Warren Davidson (R-Ohio) said that the ICO market needed a regulatory framework to provide transparency to investors while avoiding influencing projects by regulation. exceed.
Earlier today, Commissioner SEC Hester M. Peirce issued a formal objection to the agency's refusal of Bats BZX Exchange, Inc.'s appeal. to trade the Bitcoin ETF shares of Winklevoss twins.
It seems that Mexico, this time Parliament, has begun to take part in the creation of a legal framework for cryptocurrency, although the first step is to classify them so far that is still ambiguous and unworkable. I'm really curious how the crypto market will eventually be managed, and it looks like in 2018 we can know. Recently Bitcoin ETF was denied and moved back to raise the issue of crypto management.