For a long time my wife and I only had one computer and this is the same computer that I work daily on so I thought it was time to build her a computer. I wanted to build her something that was classy but not so girly it would look weird in the office. This is what I came up with.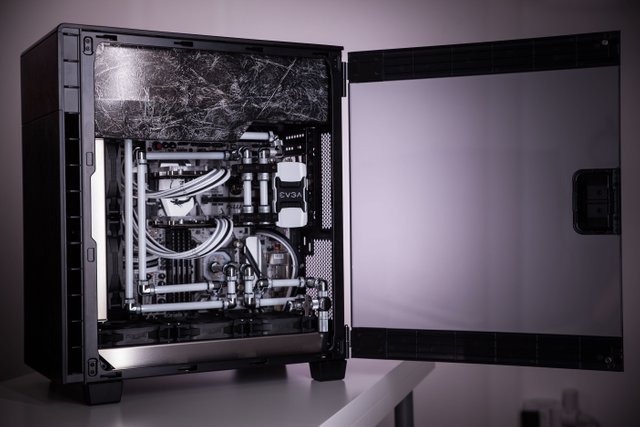 So I went a little bit overboard with her computer build but I love how it came out. The silver and black looks so good with the white tubing. When the computer lights hit the paint just right you can see the layer of glitter on top of the paint as well. It has this rainbow like effect.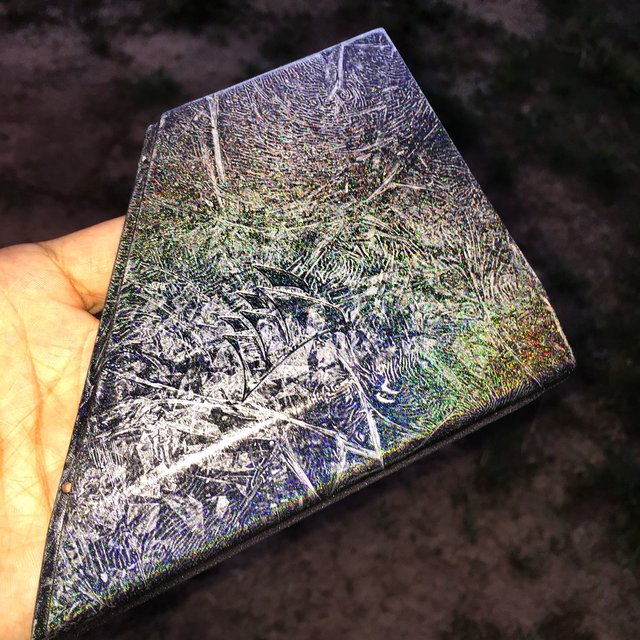 Paint
I did this with spray paint, I used a base layer of silver paint and then waited for it to dry and then spray painted it black and imminently layered down surround wrap to peel off part of the black leaving this marble looking pattern. After I topped it with FX by Dupli Color for that glitter effect.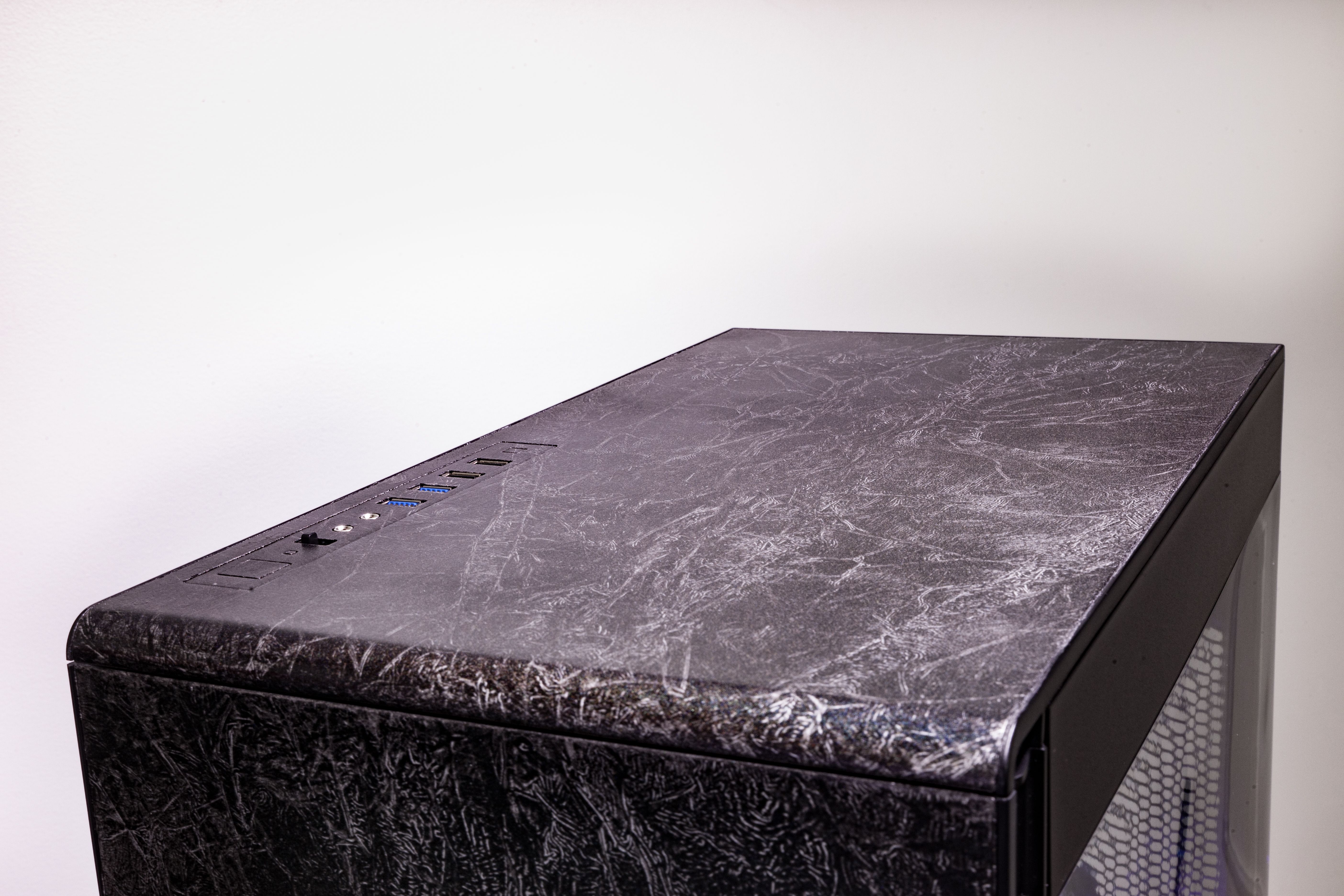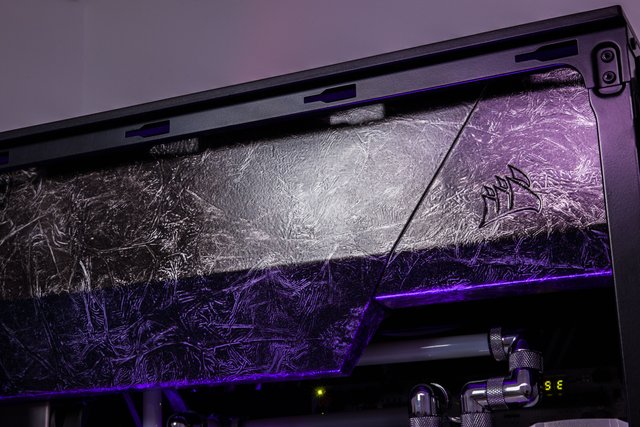 Specs:
Chassis Corsair Carbide Clear 600C
Graphics Cards 2x EVGA GTX 970 FTW in SLI
CPU Intel Core i7-6700K
Motherboard MSI Z170A XPOWER Gaming Titanium Edition
Memory Corsair Vengeance LPX 16GB
Power Corsair RM850x
Other EK Waterblocks
Barrow Fittings
Aquacomputer airplex radiators
IceModz Cables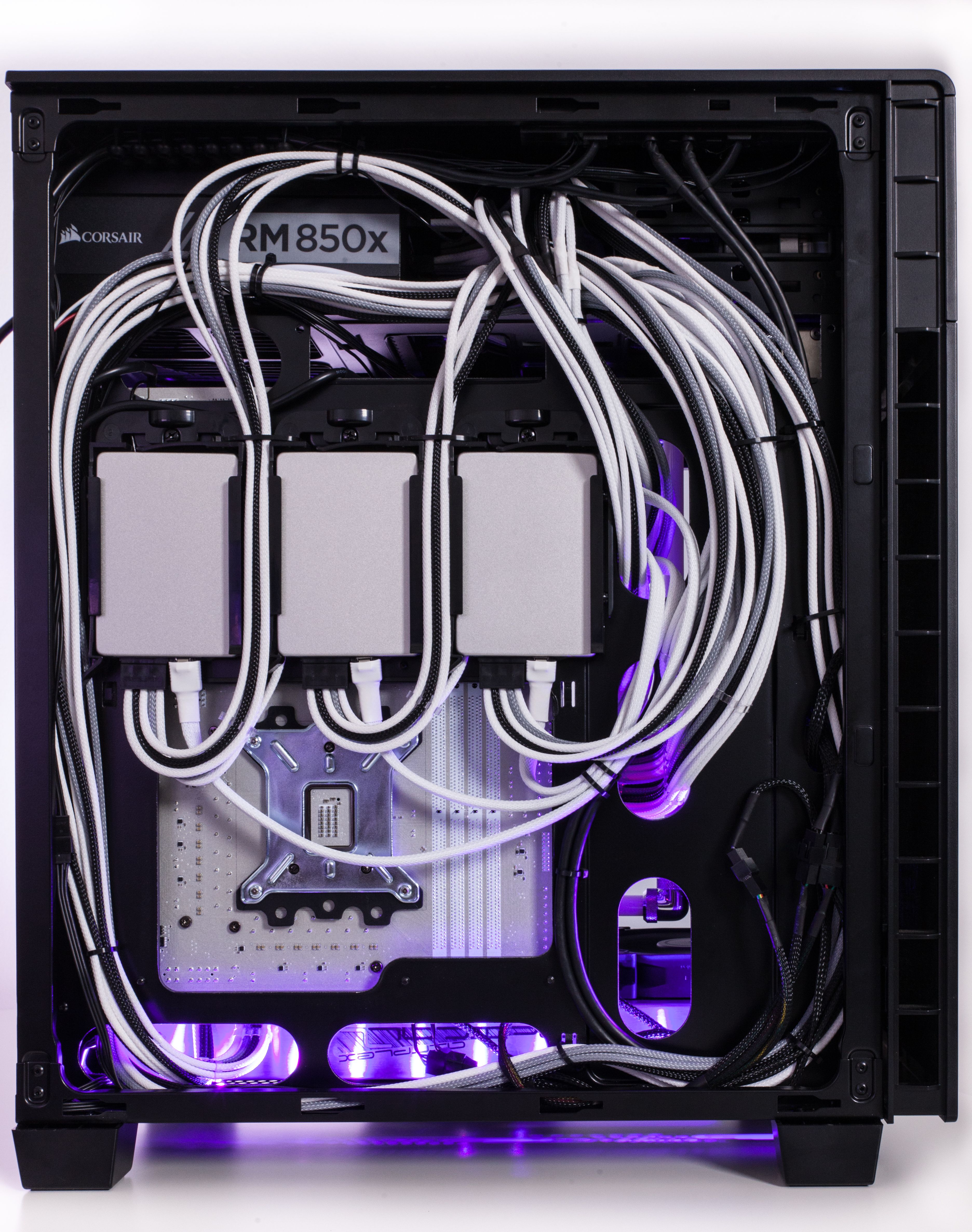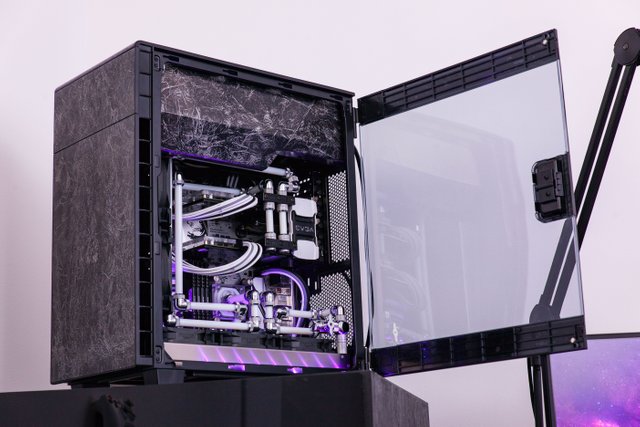 Overall I had a really good time making this computer and very happy with the way that it came out. This computer now spends a lot of time on social media, browsing the web and the occasional gaming session. She likes adventure style games like Shadow of War. She is happy as well!