As some of you might have noticed I am doing a comic here on Steemit called Phill from GCHQ. In the latest page, published yesterday, the Sinclair ZX Spectrum computer is mentioned and it will definitely play a role in the comic. Right now I am doing a drawing of it that will fill most of the upper half of the page.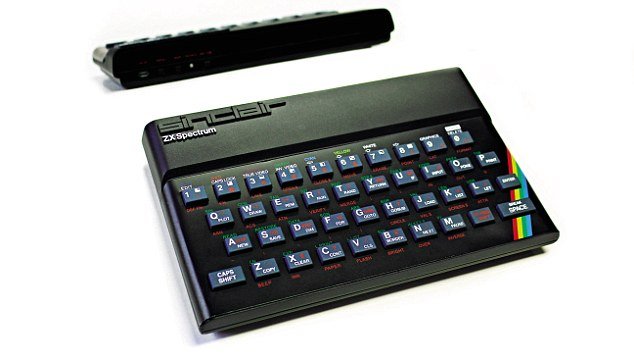 The new Recreated Sinclair ZX Spectrum - a facsimile of the popular eighties computer - bringing retro to a new unprecedented weirdness of high!
The reason the Spectrum is included in the comic is because it is so very British - like Elton John, James Bond and curry - and as the comic is a piece of carefully made Britannicana it fitted right in.
I had a Commodore 64 myself (together with my brother), but I read about the Spectrum in the computer magazines and somehow I was always curious about this ugly little piece of machinery with the strange rubber keyboard. The games sure looked great!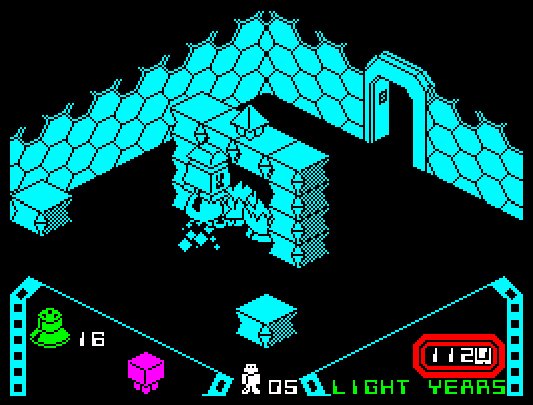 Alien 8 with real Isometric perspective!
So I have been looking around the internet doing the research-thing, and I found this splendid video, by a guy called Kim Justice, that explains the very Britishness of the Spectrum put into some historical context. It is truly enjoyable and I am sure all technology nostalgic will approve.
Commodore 64 vs ZX Spectrum - The Great British Computer War
If you want to read the comic you can go to the website here: phillfromgchq.co.uk/