Dell...I should have known better
So, I have been making some good money trading crypto and doing some other things in the crypto world. I decided that my old Lenovo laptop needed to be replaced. I have always had a great experience with Lenovo and found the model I wanted at Best Buy.
16 days ago (yes number of days matter) I hop in my truck and drive an hour to get to a then big enough to have a Best Buy. You arrival I get swarmed but there salesman and I tell them what I am there for. Foolish me. Thirty minutes later that had me switched to a slightly faster Dell that was on sale and had a student discount that I could get, even though I'm not a student. I'm a penny pincher and this intrigued me but my history with Dell has been bad. The experts at Best Buy assured me that Dell quality had gone up in recent years and it was a whole new Dell from my previous experience. Okay, take my money.
I get home and get setup, this baby purrs. No problems, rocking out with my SSD, I7 and 16 gigs of RAM. About a week later I decide to flip the screen and go into tablet mode. So nifty, I can lay in bed and watch Gilmore Girls reruns so easily now. PROBLEM! The keyboard is still active, my legs are pushing buttons. Crap!
Being the technology guru that I am, I try to fix this issue myself. I spend hours on it. Finally I give up and 3 days ago I get onto Dell support and go to chat. The Dell expert updates driver's, fumbles through settings and after two hours says wipe the drive and reinstall Windows 10. Screw you! Sure I'll do that, wink.
I then continue to spend the weekend messing with the computer and try to fix it. I mean I just got all my data on this machine and I was not going to wipe it. No way!
Today I'm pissed, I call Best Buy and ask about swapping the machine for the Lenovo. No sir. Okay, trade this POS out for the exact same model. No sir, your return window closed yesterday. Damn!
This time I call Dell. Basically a full repeat of the original contact. Final conclusion: reinstall Windows. Fine.
So here I sit with my 21 day old, $1800 laptop and I'm watching the computer "reset."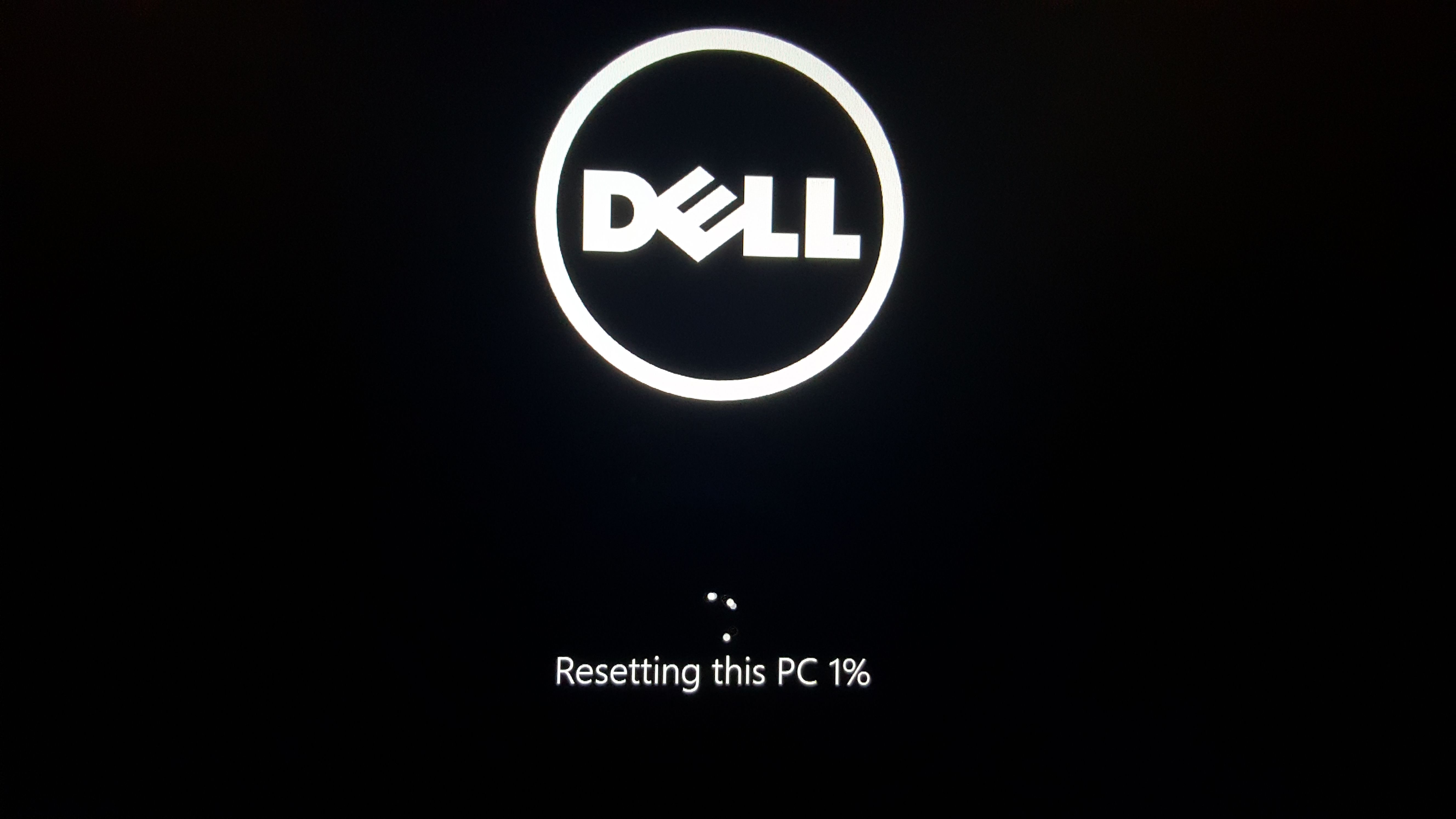 Screw you Dell. We will never do business again!