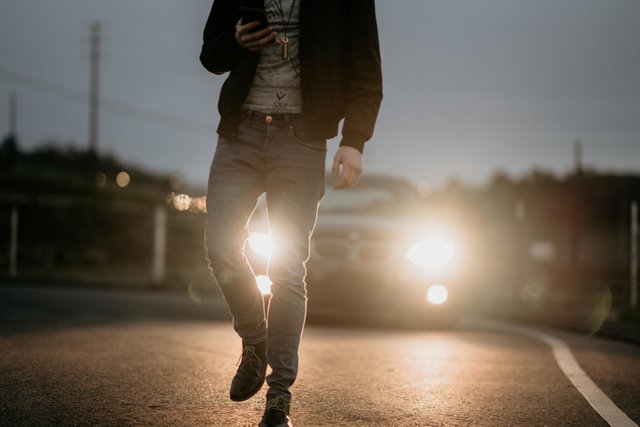 Photo by Cristofer Jeschke
Have you noticed all of these people on the streets with their eyes glued to their shiny illuminated phone screens? They will rather walk into you than raise their eyes to see where they're going. Or worse, get hit by a car because they didn't check if it was safe to cross the street. Have you seen or read that some cities across the world have started installing phone addict friendly traffic lights?
This competition is to encourage everyone to go out there and notice the beauty and wonder around us. All of which we notice less and less each day because we do not bother with anything other than what is on the screens of our portable gadgets.
If you're new and haven't quite figured out what to post on your brand new Steem account, this would be a good starting point. No writing skills or even photography skills are required to take part, just your attention and consideration to other people on the streets.
Three simple steps to participate in the competition:
Make a post with 4-5 photos of something you saw that day.
Tag your post with #snapfeed.
Post a link to your post in the comments.
No upvote, no follow, no resteem required.
What is a competition without a few rules:
Winner will be randomly chosen from valid entries once this post pays out.
Winner will receive 1 SBI share (I am hoping to increase this in the future).
Photos need to be your own and with proper metadata (location only can be removed for privacy).
One entry per person.
Quality of your photos will not be judged.
No written text required about the photos required.
The subject of the photos will not be judged, but do keep it classy and free of hate, judgment, agendas and everything that might be considered offensive.
Photos taken off from screens do not count.
Some ideas for photos:
Patterns
Colours and contrasts
Shapes
Details
Wildlife
Flowers
Something funny
Something weird
Something you've never seen before
Something you see every day, but never took time to appreciate