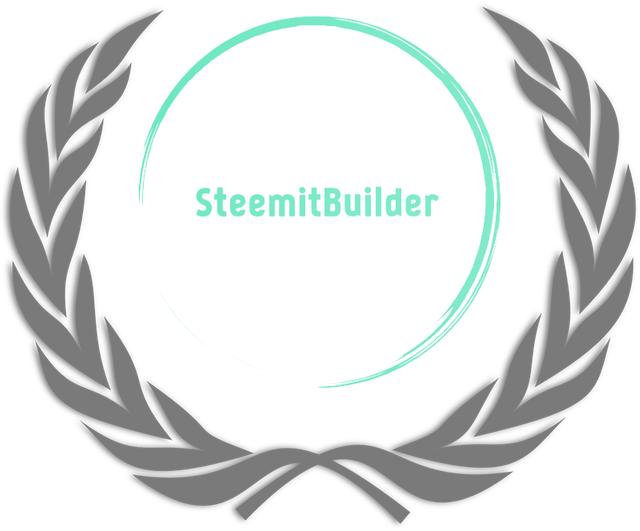 Announcing The First SteemitBuilder Competition!
We are running the very first SteemitBuilder competition with a total of 6
@steembasicincome
shares up for grabs! The competition is open to everyone and we welcome you all to join us and enter our competition.
What Is Our Competition About?
Our competition is aimed to encourage users to write good quality content on Steemit while having the chance to win
@steembasicincome
shares to help increase their minimum rewards on each post they write. We are giving away a total of 6
@steembasicincome
shares in this competition divided among the top 3 entries / posts.
---
How To Enter:
To enter this competition you must follow the steps listed below:
Upvote this post
Write your post about SteemitBuilder using the tag #steemitbuildercomp before 11 / August / 2018
Post the link to your post in the comments of this post
Remember: Everyone is welcome to join our competition!!!
---
Rules:
We have strict rules to prevent abuse and spam. We have kept our rules simple to follow, please do reach out to us via comment if you have any questions about our rules.
Post must be published before 11 / August / 2018
Post must be written on the subject: What You Think Of The SteemitBuilder Project. (please use our website to reference your writing and to learn about what we do at steemitbuilder.com)
Post must use the tag #steemitbuildercomp
Post must be 100% unique content
Post must be a minimum of 350 words (posts under this limit will be considered only if they are of the best quality)
Post must not include NSFW content
Post must not be considered spam (no article spinners, no bot written content, our human admin team will know)
Post must include credits to image sources
Post must cite references if any used
The short of it is, write a post about what you think about our project good or bad, and make sure it's 350 words with credits for images + references. The rules are simple, don't break them or you will be disqualified from our competition.
---
Prize Pool & Winner Selection
We will announce our winner and results on 12 / August / 2018 and our prize pool is currently 6
@steembasicincome
shares split in the following way:
Winner = 3 Shares
Runner Up = 2 Shares
Third Place = 1 Share
Our admin team will vote on the posts and the results will be posted along with the links to the posts no later than 12 / August / 2018.
If you've seen this post after the closing date of 08 / August / 2018 then please follow us and check back soon as we will be running regular competitions thanks to our sponsor @gringo211985.
We wish you all good luck!!!
---
Kryptonia Bonus
Complete our task on
Kryptonia
to get 200 SUP for simply entering this competition!!!
---
Memberships Closed
Please note: our memberships are currently closed and will reopen soon, thank you for your understanding.
---
Posted from my blog with SteemPress : https://steemitbuilder.com/blog/competiton-time-win-3-steembasicincome-shares-memberships-closed/
---