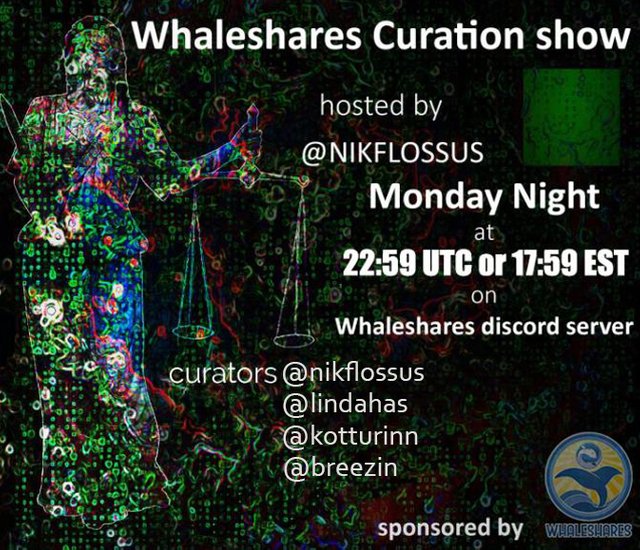 The Thinking Person's Post Promotion!
So you've probably heard as much as you want to hear about me (your host @nikflossus). This week we're going to dive into the depths of perhaps perhaps our longest serving curator @lindahas. She'll tell us about her role in the Alexandria Library Project plus anything else you'd like to know about her!
Let me remind you about this project; involving distribution of Whaleshares to top quality posts...
Simply go to the Whaleshares discord server. Here is an invite:https://discord.gg/ar8UbTf Drop your post into the #postpromotion channel. Then get ready to come and listen to our Curation Discussion.
If your post is selected you will be awarded Whaleshares, equivalent to upvotes from a Steemit whale. If it isn't selected you still get something as Whaleshares will be given to all attendees.
Remember the discussion begins at 22:59GMT or 5.59EST on Monday night in the Whaleshares discord channel. Go to #thecurationlounge and listen in. Afterwards you'll be able to ask questions and get feedback.
Now, let me remind you that @Whaleshares, @BeyondBits and @Hairshares are all excellent and cost effective ways to ensure your posts earn greater rewards. And with the high price of Steem and SBD the returns are currently good. To learn more, and to get some free Whaleshares and other freebies, come along and listen in to the show or ask a question below.
See You Tonight!