MICRO-MOBILITY BIG-CITY GLOBAL EXPANSION: This Company's Becoming the Growth Story of the Year!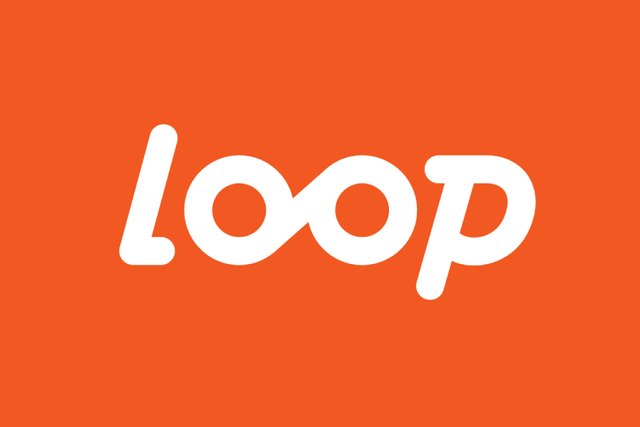 Multiple converging trends have made the micro-mobility ride-sharing market serious business in big cities around the world, including the rise of urbanization, declining car ownership, growing smartphone usage, and increasingly stringent emissions reduction laws. There's plenty of money to be made here, but one company's rapid expansion is shaking up the industry, and it's only the beginning.
LOOPShare Ltd. (TSX-V: LOOP, OTC: LPPPF), the world's first fully-integrated electric scooter sharing service, is quickly proving itself as an emerging global leader in ride sharing, micro-mobility, and sustainable transportation. They've already received a massive boost of visibility this year with their announcement that they'll be acquiring celebrity singer and T.V. personality Ray J's Scoot-E-Bike business.
And now, a fresh headline just popped up on my news feed: LOOPShare is taking their micro-mobility ride-share system to a whole new, global level – literally. The company is purchasing over 400 custom-configured sit-down e-scooters from a top-tier global manufacturer, and starting in the second quarter of 2019, LOOPShare plans to deploy these scooters across several cities internationally, including in the U.S.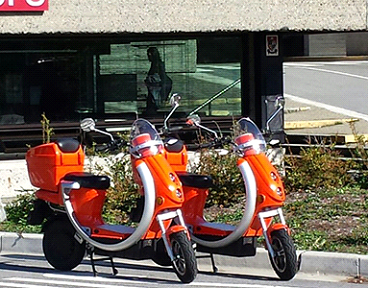 Courtesy: LOOPShare Ltd.
These are no ordinary scooters, as each and every Loop scooter features the company's industry-leading, ruggedized 7-inch touchscreen dashboard, with integrated GPS and telematics functionality designed for electric inner-city vehicles. This state-of-the-art, tablet-like dashboard represents just one of the many key features that distinguish a Loop scooter from others.
If there's anyone who knows these scooters inside and out, it's Anwar Sukkarie, President and CEO of LOOPShare. As a lead technologist behind the creation of the Loop telematics-driven platform, Mr. Sukkarie helped ensure that Loop Scooters are truly unique in the niche: "We believe the unique design of our e-scooters and patented technology provide us with several competitive advantages, as well as a much better user experience."
93% Of Investors Generate Annual Returns, Which Barely Beat Inflation.
Wealth Education and Investment Principles Are Hidden From Public Database On Purpose!
Build The Knowledge Base To Set Yourself Up For A Wealthy Retirement and Leverage The Relationships We Are Forming With Proven Small-Cap Management Teams To Hit Grand-Slams!
The technology infusion in these e-scooters is bringing riders a glimpse of the future of micro-mobility. The on-board GPS allows users to easily locate and be guided to the nearest Loop e-scooter via the Loop mobile app and reserve the scooter until they arrive. The on-board telematics support real-time remote monitoring of scooter usage and health, and field support staff can easily locate a Loop scooter and swap in a charged battery when needed.
For Mr. Sukkarie, cutting-edge technology is key to the company's international big-city rollout: "Our proprietary design and technology make Loop more than about scooters – it's a completely integrated Transportation-as-a-Service hosted in the cloud that is available to any enterprise globally, from luxury resorts and educational institutions to planned communities and major corporations."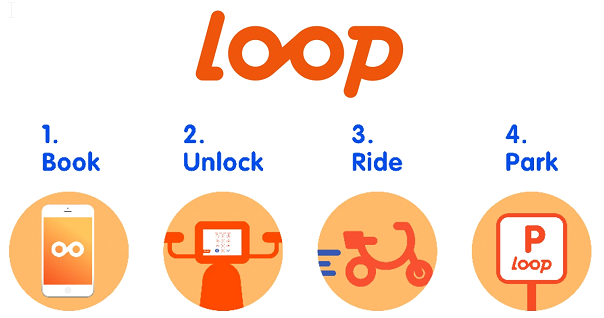 Courtesy: LOOPShare Ltd.
Furthermore, LOOPShare's expansion is not only benefiting the end users, but it is also creating tremendous opportunities for local micro-mobility entrepreneurs. As Mr. Sukkarie explains, "Virtually anyone who has a significant group of micro-mobility users can become a Loop Zone operator. This means our addressable market is far greater than other micro-mobility providers. Our global potential is simply huge."
And indeed, it is huge: with this expansion, LOOPShare is establishing a solid foothold in the fast-growing multinational ride-sharing market – which, according to MarketsandMarkets, is increasing at a compound annual growth rate of nearly 20% (unheard of in most industries) and will reach an astonishing $218 billion by 2025.
At this rate, it won't be long before we start seeing Loop scooters deployed on a large scale, and especially in high-density urban areas where parking spots are scarce and traffic jams are a major nuisance. We're keeping our eye on LOOPShare and LOOP/LPPPF stock as an investment in what's quickly becoming the transportation industry headline story of the year.
Best Regards,


Daniel Ameduri
FutureMoneyTrends.com
Legal Notice:
This work is based on public filings, current events, interviews, corporate press releases and what we've learned as financial journalists. It may contain errors and you shouldn't make any investment decision based solely on what you read here. It's your money and your responsibility. The information herein is not intended to be personal legal or investment advice and may not be appropriate or applicable for all readers. If personal advice is needed, the services of a qualified legal, investment or tax professional should be sought.
Never base any decision off of our advertorials. Future Money Trends stock profiles are intended to be stock ideas, NOT recommendations. The ideas we present are high risk and you can lose your entire investment, we are not stock pickers, market timers, investment advisers, and you should not base any investment decision off our website, emails, videos, or anything we publish.  Please do your own research before investing. It is crucial that you at least look at current SEC filings and read the latest press releases. Information contained in this profile was extracted from current documents filed with the SEC, the company web site and other publicly available sources deemed reliable. Never base any investment decision from information contained in our website or emails or any or our publications. Our report is not intended to be, nor should it be construed as an offer to buy or sell, or a solicitation of an offer to buy or sell securities, or as a recommendation to purchase anything. This publication may provide the addresses or contain hyperlinks to websites; we disclaim any responsibility for the content of any such other websites. We have been compensated by LoopShare Ltd, two hundred and fifty thousand dollars for a three year agreement.  In addition to shares we have also participated in a recent private placement for the company. Please use our site as a place to get ideas. Enjoy our videos and news analysis, but never make an investment decision off of anything we say. Please review our entire disclaimer at FutureMoneyTrends.com
Original Article Available HERE