WanderLust joined the Steemit Community 3 months ago, and it has been an amazing experience throughout all of that time! We look forward to continuing to share our adventures with the Steemit Community, as well as traveling vicariously through other adventurous contributors. We are currently crafted a new posting on the beauty of Tirol and skiing in Austria, and will be giving you guys that new content shortly. We just wanted to thank all of you for helping to make the Steemit Community as great as it is. Cheers to an amazing 2018!
Erika insisted on wearing her Stormtrooper helmet last night even though we saw Star Wars last week....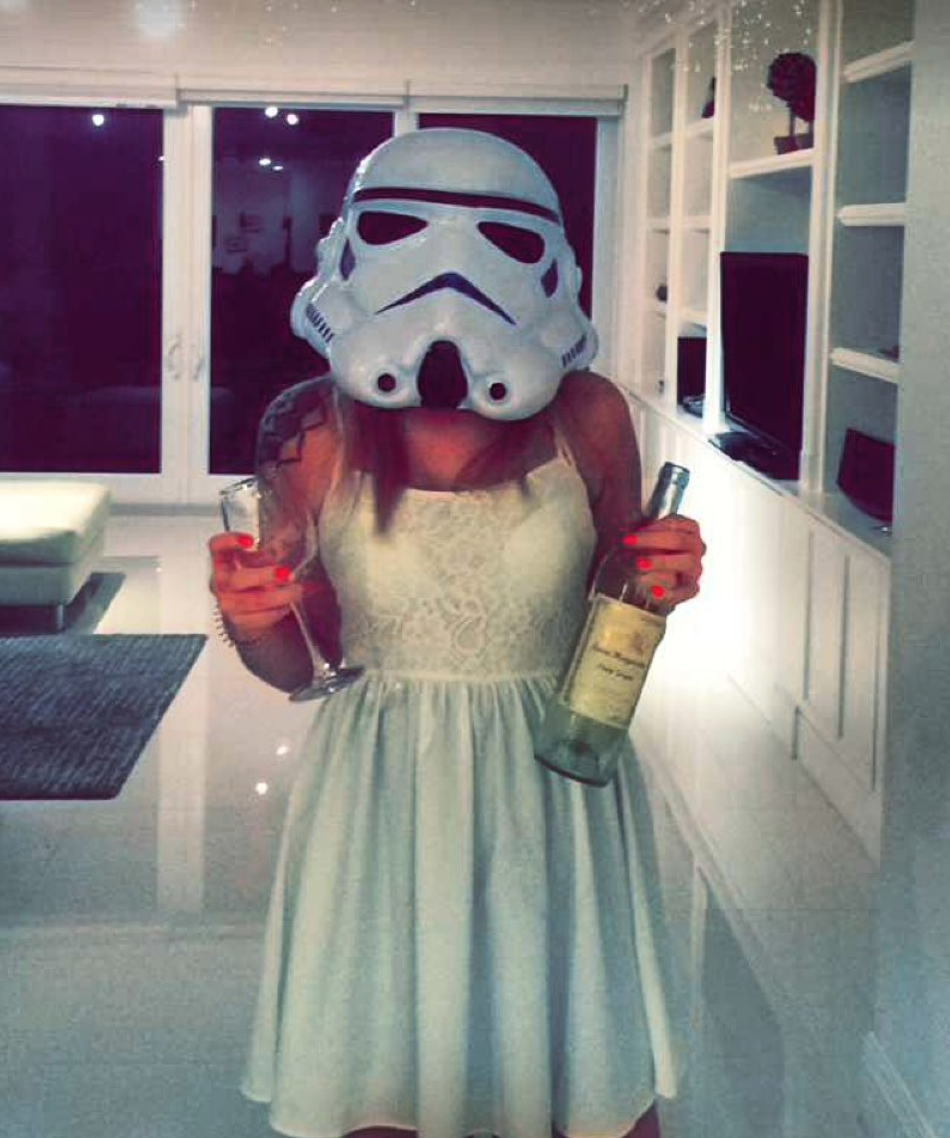 We hope that you are enjoying your journeys with us, and we hope to hear from you and will incorporate your suggestions into our future posts. We hope to go on more adventures with you all in the new year and we will try to include any good suggestions that we see before that posting.
Auf Wiedersehen!
E&J