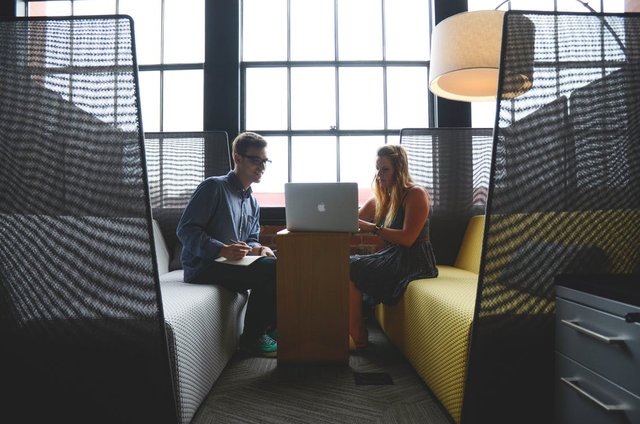 It took a while but I'm through with my first set of mentees!
It was an interesting experience with some unexpected problems, but I think especially three of my mentees were happy how it turned out - at least that's what they told me when I asked them to summarize their experience.
Working with Suesa was a great experience. The program enabled me to fine-tune my writing skills and pay attention to details I otherwise probably wouldn't have caught onto. I really recommend working with Suesa, if not for writing and grammar help, inspiration and brainstorming. It was well worth the time and effort!
I got selected for the second-week slot for the Fellowship.
And then this guy before me opted out, No Idea why tho. so I got selected for the mentorship.
We got our schedule managed according to her school and my job. And the time zone difference of course.
She managed to do school, Write Blogs, And still manage to take out time to teach me. :P I am so thankful of her. If asked for the best thing she taught me, I would say she taught me to write like we are talking to the audience in person. [...] I can't Thank you enough for taking the time from your school and blogging, to teach me how to be a writer. You are the best, thanks for everything. :)
@arrjey (he actually sent me a whole page of feedback, so you only get some quotes. He said he might post the whole thing though.)
It was an eye-opener. Even though I have earlier benefited a lot from reading and studying her blog, I never knew I could still benefit that much from the mentorship. First, she introduced me to hackmd.io - a multiple user editor and then Grammarly for fixing grammatical issues. Then I learned not to always style my articles in the 'WebMD' way. I learned that every little detail matters and above all, I really enjoyed the one on one attention from her 😊
Encouraged by this feedback, I'm ready for round two!
How it works
At the end of this post, there will be a google form which you can use to apply for the mentorship. Please note that just because you signed up, it doesn't mean you'll be picked! My time is limited, so I'll choose who I think will be the best fit.
Your benefits during the mentorship will be:
1 week (when exactly that will be depends on your and my schedule) of me paying close attention to your posts, reading them before you post them and trying to help you improve, up to one post a day.

A 100% upvote on every post we worked on together

A 200 SP delegation for the whole week

Your post will be dropped to the steemSTEM curation team (Important: That does not guarantee an upvote from steemSTEM!)
The Requirements
---
Your Reputation is below 60 (at the point of you applying)
Your SP is below 2000 (including delegation from others)
Your payouts are, on average, not higher than $10
You write about science (no fiction this time, sorry guys)
You're fluent in either German or English and will write your posts in one of these languages
You'll write at least 2 posts in the week I'm mentoring you
You have at least a basic understanding of copyright and try to avoid plagiarism
Other
---
I can't promise you that, even if you get a spot, you'll be mentored immediately, as I just started the research for my bachelor thesis and it's impossible for me to mentor someone each week. @suesa
Click here to apply for the mentorship! And yes, it's free.
---
Picture taken from pexels.com
---

GIF was created for me by @saywha and @atopy , rest of the signature by @overkillcoin