SteemRadio.com - BUILDING THE SOUND OF THE STEEM COMMUNITY!
Hello friends! We are getting close to our 1 Year Anniversary!
On 27.07.2017 steemradio.com is one year old!
If you like what we did this year for the Steem Community please help us and support this idea to go further on this awesome blockchain journey!
Your donation to @steemradio will be much appreciated by all the Steemit music lovers and will help us continue the development of Steemradio.com and to keep alive our project. All the funds will be used to pay the hosting for steemradio.com and to support our music related contests!
To find out about all the good things that @steemradio did this year for the community please browse our blog and you will find out why the SteemRadio is here and why we want to grow such a wonderful idea!
The building of the sound of the STEEM community is up and running every day! Thank you for your support!
How can you help?
Thank you all!
For any further questions you may have please contact @steemradio on steemit.chat, on Discord or email us at [email protected]
"Building the sound of the STEEM community!"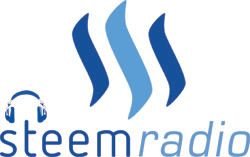 http://www.steemradio.com