Steemjet Community Celebrates With Fatherfaith On His Wedding Occasion
Last weekend, Saturday, October 27, 2018 marked the beginning of a new chapter, in the life of one of our spaceforce members @fatherfaith, as we witnessed the conjugal bliss and official union of Adebukola (@fatherfaith) and Funmilola as husband and wife.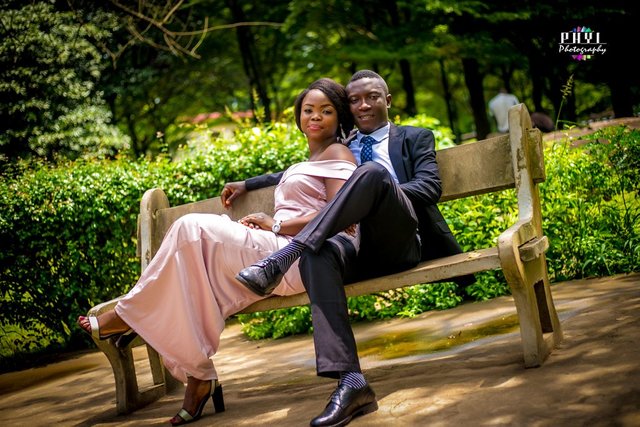 The marriage ceremony which took place at Government College, Apata, Ibadan witnessed the presence of family, friends, well wishers and people from all walks of life. The Steemjet community was well represented at the event with a team of her members led by @honourmaus, other members of the spaceforce who were present at the event included @ewuoso and @joshuaetim.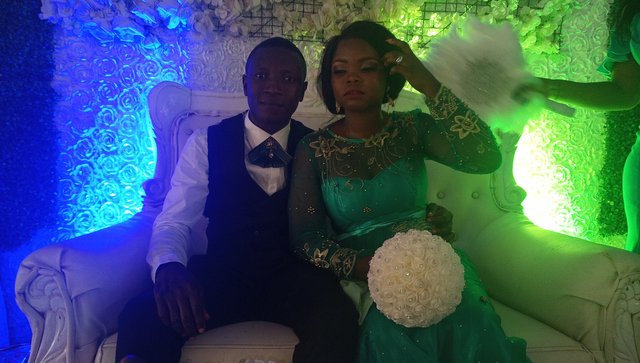 @fatherfaith and wife during the wedding reception
Both partners are from the western part of Nigeria of the yoruba extract. And as usual with a typical yoruba marriage, the wedding ceremony was graced with different yoruba delicacies served to wedding guests, display of a yoruba life band with the accompaniment of beats from the talking drums to thrill the couple to dance, a beautiful fashion parade of aso ebi, gele, agbada, buba etc.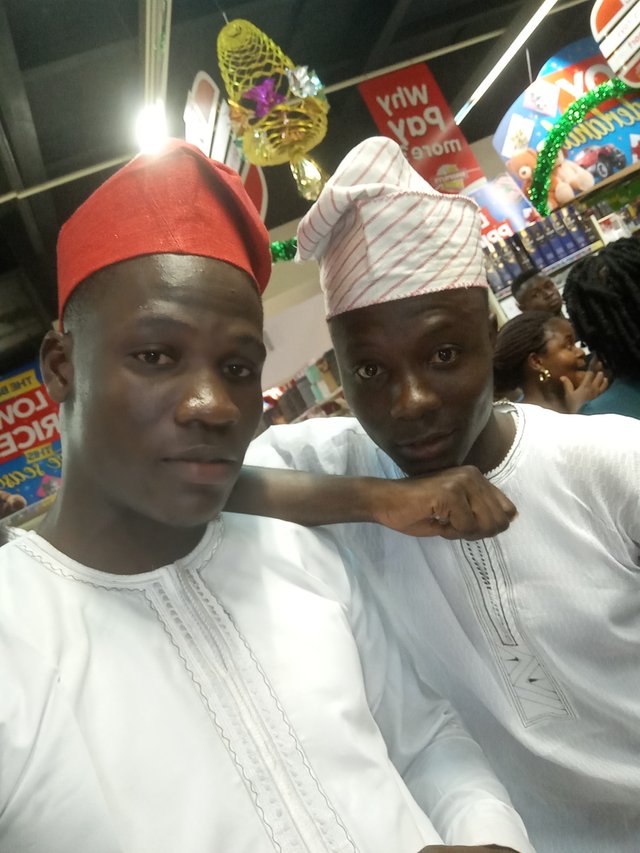 @honourmaus and @ewuoso, wedding guests from Steemjet Community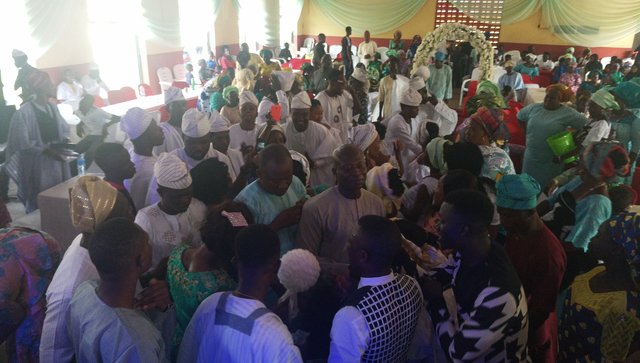 a cross section of wedding guests dancing with the Couple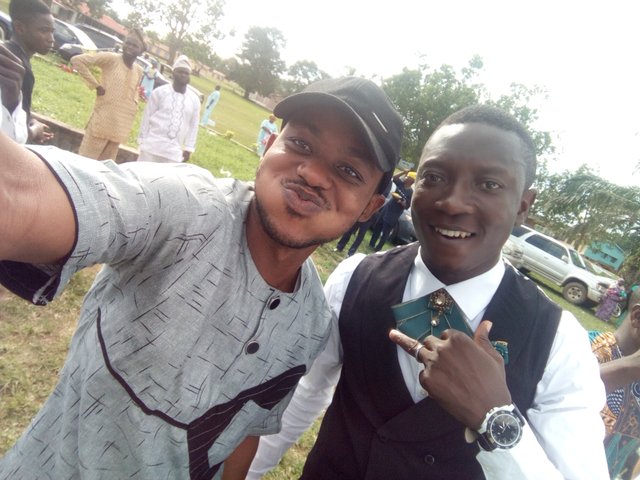 @joshuaetim with the groom
Marriage is a beautiful and honourable thing. And the Holy Book says that "he who finds a wife, finds a good thing and obtains favour from God". However, a successful marriage requires commitment, hardwork, patience, forgiveness, consistent communication, an unending love, money and prayers. It requires falling in love with your partner everyday like it's for the very first time. A successful marriage requires action.
Marriage is not a noun, it's a verb. It isn't something you get, it's something you do. It's the way you love your partner every day. - Barbara De Angelis
One of the objectives of Steemjet community is supporting her members especially on their special days such as a ceremony like this. As part of such effort, the Steemjet community presented a token to @fatherfaith as wedding gift to help him embark on this journey smoothly. With the sent SBD, steem and money transfers, we were able to raise a token and present same to him on the occasion of his marriage. Members who made this possible included; @honourmaus, @joshuaetim, @lordjames, @sistem, @ewuoso, @citimilz, @udezee, @kristenantai01, @yungchief, @uchenna, @peterakpan and others who might have sent a personal to the celebrant. We say thank you to every spaceforce member who contributed, God bless you all abundantly.
We also wish to specially thank @honourmaus who took it upon himself to co-ordinate the Steemjet community towards this event and ensure that our presence was collectively felt at the event. Not forgetting @dimimp who has been our inspiration and CEO, for all his support and efforts for the community. We were also able to make a move yesterday as a community because of his past words, wishes and efforts. We were able to show a bit of our dimness.
Because some people are just begging for your time, don't worry, help them for me, no matter if I live or die. That's the dimimp I want to be and I want you to become as well. - @dimimp
It is a thing a joy for our community that this marriage was a successful. We the entire members of the Steemjet community wish @fatherfaith and his spouse a happy married life. We say Congratulations to him. And we're confident that God that started this good work and phase of your life, will lead you through it and provide you with all you need to sustain it. May your marriage be fruitful.
Congratulations once again Sir, and thank you for setting the pace!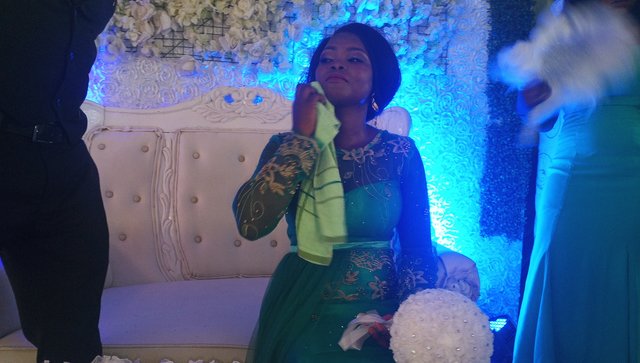 The Bride
_ Steemjet Lead HR