Dear Steemians,
Yesterday I decided to surf through the various posts with hashtag #introduceyourself looking for new interesting users… unfortunately this tag has been used and abused in an inappropriate way, so any research turns out to be difficult.
After several minutes scrolling down the page, I encountered the first introduction post of Barb @barbhr. Her description is rather short, but it caught my eye right away. She is a graphic designer and Mexican artist; I like her style very much:
I'm a fan of absurd humor and irreverent characters, so you will see a lot of that here :P - by @barbhr
… therefore, we have definitely something in common ;-)
I asked her to make a sketch of myself… and she did it immediately, check it out!!!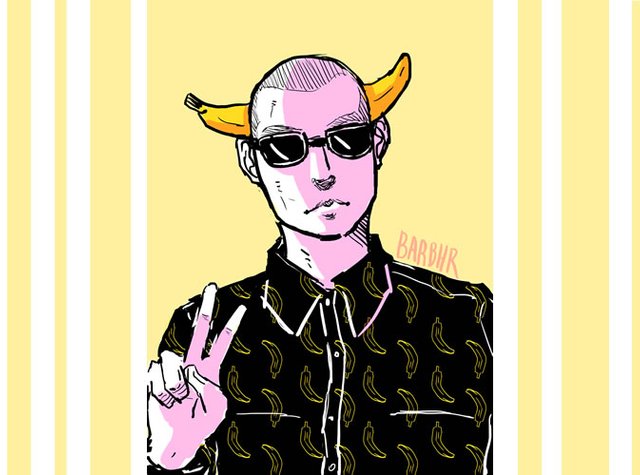 Original photo by @barbhr
Plastic fantastic!
I love this drawing and as a sign of appreciation I forwarded her a couple of SBD!
This is her profile if you would like to support her art, go see her: @barbhr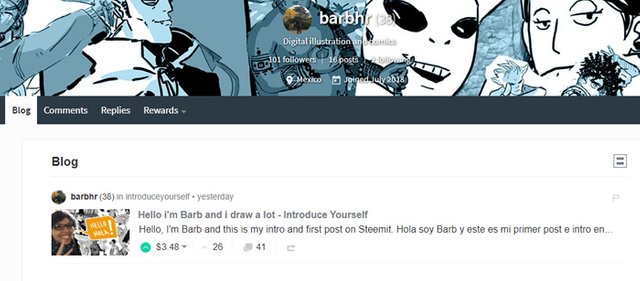 Of course you can support new Steemians searching with #introduceyourself… finally we all started from there and it is nice to give a hand to the new incomers on Steemit.
Have a good start into this exciting adventure!
Steemitri The Mannequin
---


This work (text and photos) is licensed under a Creative Commons Attribution-NonCommercial-NoDerivatives 4.0 International License.
---