Hello to all my followers and non-followers!
With excitement and joy, I wanted to let you know that the 9th of July 2018 was my 1-year anniversary on Steemit!!!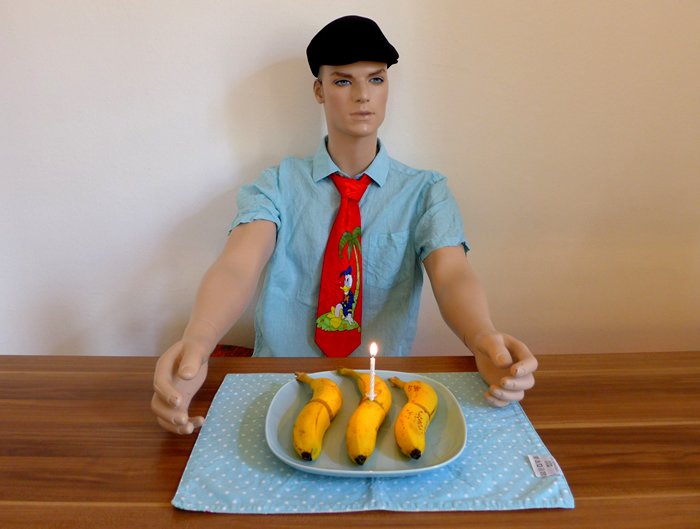 If you are in the area, drop by for a visit and we'll celebrate together with my yummie STEEM-BANANA-CAKE!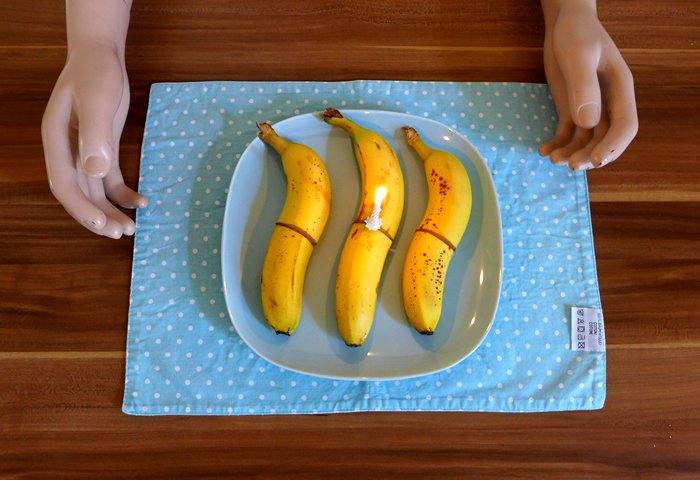 In these months I met many steemians and it has been awesome so far to interact with y'all!
Without your comments and inputs, Steemitri The Mannequin wouldn't be able to carry on with his unique and crazy blog!
I preferred not to make a thank you list to avoid to forget somebody.
A special mention goes to @dexpartacus, a great Italian user, with whom I connected from the very beginning.
He remembered my Steemit birthdate and he dedicated a song to me!
You can find it here!
It didn't end it here… he also sent me a small gift!
A shiny bright red tie with ol' Donald Duck! Thank you @dexpartacus!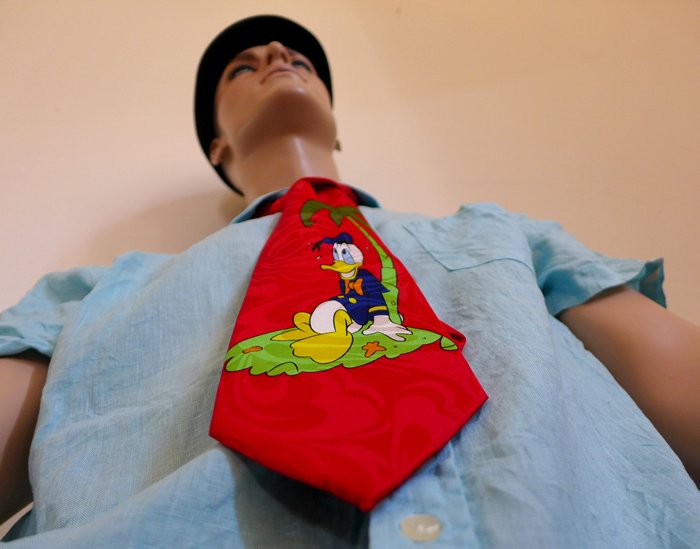 I will wear it in very special occasions… may it be a date or a job interview!
Here's the postcard that I will hang on Steemitri's Wall!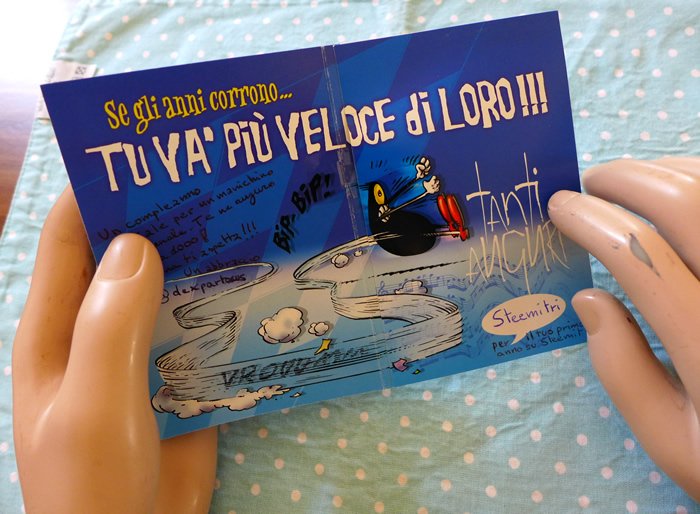 Thank you so much to everyone!!
Steemitri The Mannequin
---


This work is licensed under a Creative Commons Attribution-NonCommercial-NoDerivatives 4.0 International License.
---