Steem Hard Fork a Week from Today!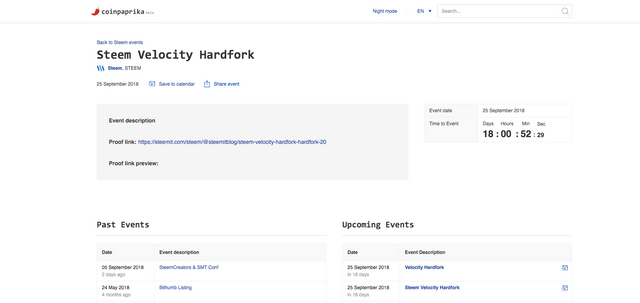 The Steem Velocity Hardfork (aka Hardfork 20) is exactly a week from today! It is going to be an important moment for the Steem community as there are going to be many new features offering from the Hardfork. The exact Hardfork is scheduled to take place on Tuesday, September 25, at 11:00am EST.
If you have not learned about the new Hardfork yet, I strongly recommend you read this post which will give you the overall details about the Hardfork: https://steemit.com/steem/@steemitblog/steem-velocity-hardfork-hardfork-20
Let's wish all the best and a successful Hardfork for the upcoming new Steem Velocity!

Check out my new book on Amazon: Cryptocurrency Trading 101: How You Can Profit in Vastly Changing Times Available on all Amazons.