Elegantly touched
Happy beginnings

It's so good. Feels like a sigh and embrace. Ravijojla Studios is festively decorated, the workshop works, the labels Balkan Candles are in the print shop. Oui, c'est si bon! In case you are new to our venture, have a look at the latest post for a light refreshment
A touch of elegance
. Balkan candles id a business start-up owned and operated by
@ravijojla
and
@crazybgadventure
, which is based in Vidin, Bulgaria in the intention to create and supply natural candles made from Beeswax. All materials used are sourced locally in the hope to contribute to the local economy and helping the people engaged in it.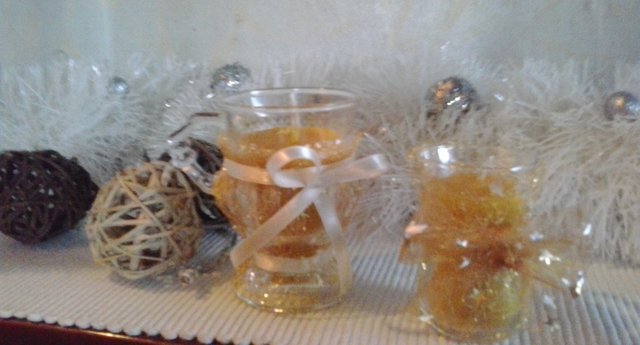 Balkan Canldes - A touch of elegance at home!
This brand new candle business is the brain-child of @ravijojla and @crazybgadventure. I have a special candle being made for me called "Cowboy Dreems" that I cannot wait to inhale! Sweet oats, leather, hay... mmmmm the intoxicating scent that all cowgirls dreem of.... riding horses!
@dreemsteem on the new venture
We are particularly honoured to be chosen by @dreemsteem to be among the Vendors she invited for her Christmas charity.
Balkan candles is providing one of the awards for the initiative
@dreemsteem
started before Christmas. We highly recommend that you visit her domain and enter the fun
Under Dreemee's Tree
. As we previously announced, all our products first will be made known and available here on the blockchain before we market on other social media platforms. We believe in fair trade and that an honest days work should get an honest days pay, so with careful planning we ensure to keep our prices reasonable and that we maintain the highest qualities possible. In case you are interested in our product, you are more than invited to leave us a comment bellow this post or contact on personally on Discord.
@crazybgadventure
and I will be happy to have your feed back on our work. Our official website is on
Balkan Candles offical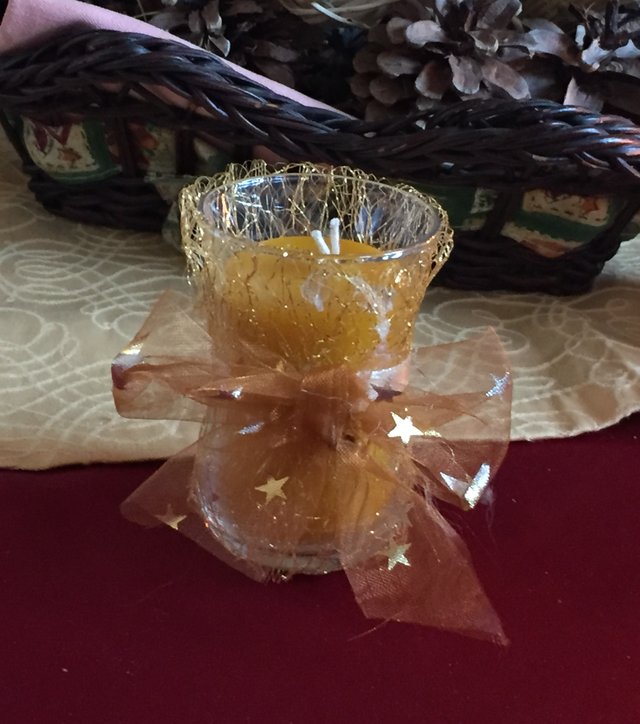 A 50 ml Pure Beeswax exclusively at Balkan Candles
More on this product.
All our candles are made from 100% beeswax and upon our word - it is filtered for purity, ensuring that you have the best possible experience with our product. The reason people prefer beeswax candles is that unlike Parrafin wax the product is 100% organic which means when it is burning no toxins are burned out into the air, making it safer for those with asthma, bronchitis, and sinus issues. Beeswax candles produce negative ion's in the air, this means the positive ions such as mould spores the ions produce by the candles will remove making the air quality clearer. If you consider to buy candles from us, we'll always be here to give you a piece of useful advice like this one:
We do suggest that purchasing one of our candles you cut the wick to ½ inch due to the size of the flame, that will deliver a special experience of long time delight in the elegance we offer.
This little cutie above is sold locally to somebody who lives 40 km away from my town. He was the first to give us a feedback that was somewhat in the following emotional contest: I don't have the heart to light it. I'd like to keep it as a souvenir. Indeed, beeswax is so valuable - every 8llbs of honey produced bees will make 1 llb of wax. Really precious souvenir, made with love at Balkan Candles. We just love taking care of our customers good mood and the environment, so the bees continue to produce great quality wax for our candles.
Bees are natural pollinators no only to the collect the pollen but they help to sustain plant life, if we had no trees or plants we would not survive, the very air we breath depends pretty much on this. Even for the coffee plant that produces your early morning warm drink, it's essential to stay alive helped by the bee pollination.
@crazybgadventure on the global utility of the bees...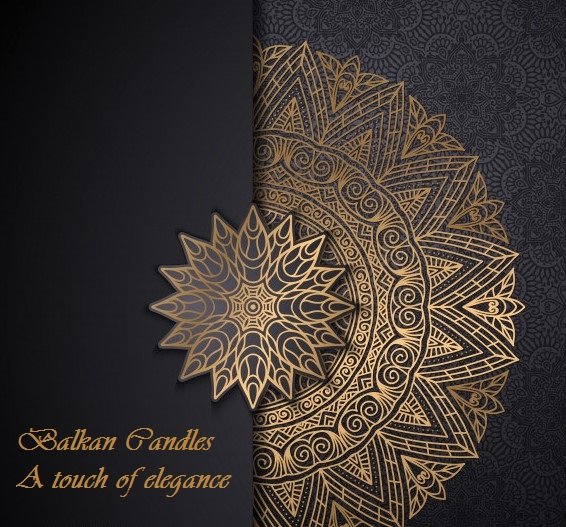 This logo is made by @ravijojla explicitely for Balkan Candles

Last but not least! If you are interested in ordering our product and want to pay by crypto please email us at
[email protected]
where we will be able to provide you with a current price available on the day. Have a closer look in our prep room and share opinion in a comment bellow
Balkan Candles
A touch of elegance at home!
Note: cryptocurrency prices will vary due to market demands
Thank you for taking the time to read our post, we very much look forward to being part of the community.
For Balkan Candles
Yours,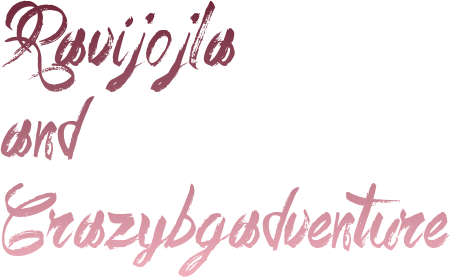 Proud to be a guru at

Stem Terminal

On an also important note...
Please consider these most amazing and supportive people as witnesses:
@c0ff33a / @derangedvisions - @enginewitty
@surpassinggoogle / @steemgigs - @yehey
@curie / @good-karma, @therealwolf - @thekitchenfairy
@jatinhota, @guiltyparties, @noblewitness and
VOTE!
Thank you very much!

This logo was made by @penderis