Colour Me BadD
The Colour
Sitting here filling the moment and writing on lifestyle branding, I fell into a tunnel of words and images to have a pick from and played a while. My inbox is full to the brim with all kind of brochures, adds and stuff waiting for me to read what other people think on various life matters – spectacular emotion providers, some winter deco, those bits and bops, you know… And then, there is always some smart guy who would take care of resting my eyes somewhere down the thread. Softy, softy…the Pantone Colour in 2019!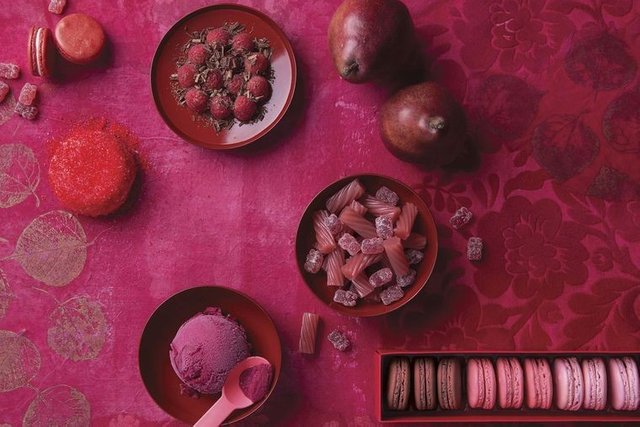 Delicious
Me...
Finalmente qui!...pffff. For a downtown girl, a friend of mine is, it is a matter of key importance to know the colour of the year. Apparently, she'd know better does she need an umbrella if it rains outside. The way she torments unprepared shop assistants to get each piece in her monochromatic set precisely in the announced colours goes directly playing polka on my nerves and provokes shiver down my spine with the inevitable goose pimps on my skin every time Pantone set their point finger on a blasted letters/figures combination to be the code of their yearly colour. No puffing and inhale relax techniques will help in the face of Pantone's firm declaration.
We are seeking authentic and immersive experiences that enable connection and intimacy as a reaction to the onslaught of digital technology and social media increasingly embedding into daily life
Pantone on the Live Coral colour 2019
"The colour is also said to reference the nourishing impact of coral on sea life, as well as the "devastating" effect of today's society on the environment", says Gunseli Yalcinkaya, for
Dezeen
. To project a praise to coral reefs here would be a naïve expectation. Yet, the public's perception is already invited to fine tune the communication channel and go light life experiencing from January, the 1st onward. Mmmm, such a preset condition is slightly interfering my taste. God save the Italians and their
Dolce Vita
approved attitude full of uncertainties and surprises.
Può' cambiare la tua vita
, would make the day bright. For those of us who are in the copy writing, I really do cross my fingers that we have less colour programmed and a bunch of very open minded customers to work for in 2019.
BadD? Not at all...
The institute is known for their willingness to categorize as they have put it in their Planner: "From wistful, unrequired and blooming to treasured, transporting and celebrated, the concept of love expresses itself in many different and unique forms throughout our lives; a notion expressed in our Spring Summer 2019 color stories... Just like love, color stories for Spring/Summer 2019 are displayed in complex arrangements, are ever changing and are not always predictable." The last word being my favourite here. Once more the presence of the smart guy was evidenced today - C'è qualcuno che ti ama.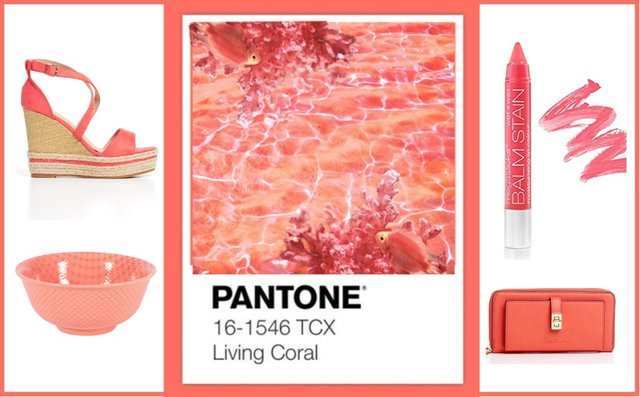 Living coral
The public is a medium keen to changes manifestations in terms of content, format and shape. In my personal professional experience I have been so many times into the indulgence to see my customers mouth opening to the Aww! popular onomatopoeia followed by an instant rush to buy. Do I need ideas C-orally coloured next month, would be interesting to measure the level of my own open mindedness too. A note here for me and the other brand managers, that is advisable to be stuck somewhere where our eyes won't miss it on regular daily bases: Remind yourselves to be braver, make THE FUN and pass a message with every single word you address the public with!
Leave the Gabbana part of the equation ;-)
Standardizing products and services is good in terms of market demarcation lines. Distinguishing your personality is another story. The ability to express yourselves in vibes, tones and colours is rare talent. By all means, this is a personal journey. Enjoy the Time, not the destination, as a bright fella has put it in his blog. In the moments you are present is the treasure you provide...and every day is Dolce Vita...and everywhere is Hollywood. Here is your wink from Ђорђе Балашевић and love unlimited from me!
Yours,



On an also important note...
Please consider these most amazing and supportive people as witnesses:
@c0ff33a / @derangedvisions - @enginewitty
@surpassinggoogle / @steemgigs - @yehey
@curie / @markangeltrueman - @good-karma
@therealwolf - @thekitchenfairy
@jatinhota, @guiltyparties, @noblewitness and
VOTE!
Thank you very much!

This logo was made by @penderis