Nowhere to Be and Nowhere to Go
I saw a homeless man sitting and waiting in a grocery store the other day. I think he was trying to escape the cold. When I passed him, he was sitting in his wheelchair, staring off at a wall, just wasting. He barely existed and I keep remembering his blank stare. Homelessness needs more attention.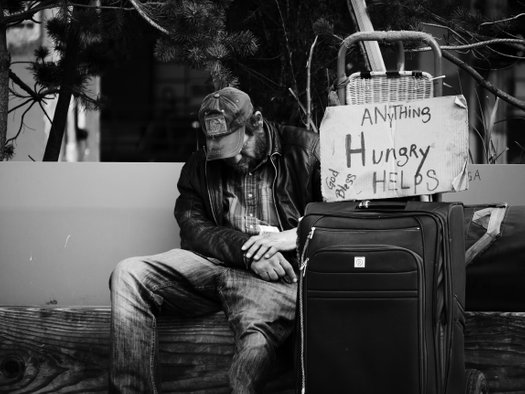 Everyone wants to love and be loved, why are they any different? We've barred them from participating in society, taken away their access to support, and we've stripped them of ever contributing. We've abandoned them by becoming complacent with institutionalized homelessness. Why are we okay with letting so many people suffer?
The only thing separating us from them is privilege, support, and love. Everyone deserve to have the chance to love and be loved. It doesn't matter what they did, how they got there, or who they are. The development of each other ought to be a communal goal. It should not be their responsibility alone to change their situation.
I'm tired of seeing homeless people and thinking that they aren't my responsibility because I don't have any money or because I'm just one person. We need to step up. No one should have to be alone. No one should be forgotten. Everyone matters.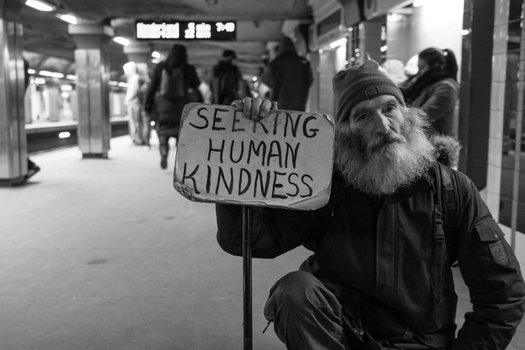 Photo Credit: Matt Collamer & Steve Knutson