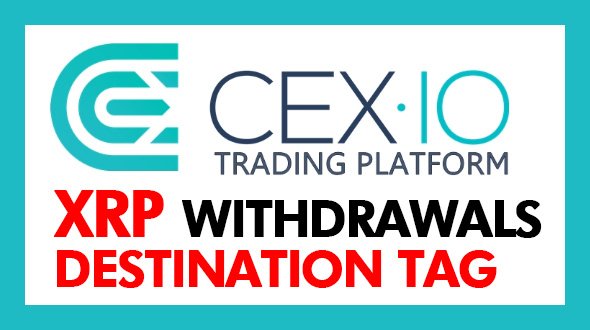 This may already be obvious for some fellow Steemians, but, when WITHDRAWING XRP from CEX.IO (OR, DEPOSITING some XRP to CEX.IO from Ledger Nano S XRP Wallet), the "DESTINATION TAG" area may become confusing for some
fellow LEDGER NANO S users.

There are some "scary" stories on the forums lately, so I've just wanted to post about this. It may be useful for some XRP beginners who use CEX.IO. (CEX.IO is a very easy and straightforward service which allows you to deposit fiat currencies with your credit card! A very easy way to buy and trade cryptocurrencies)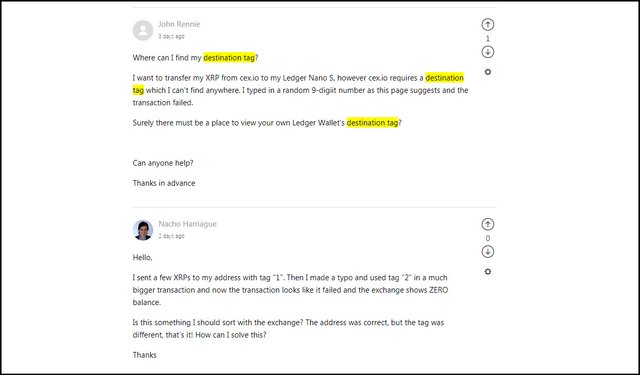 Source - Ledger (you may click here to check the forum discussion)

What you see below is CEX.IO's "XRP WITHDRAWAL" Interface: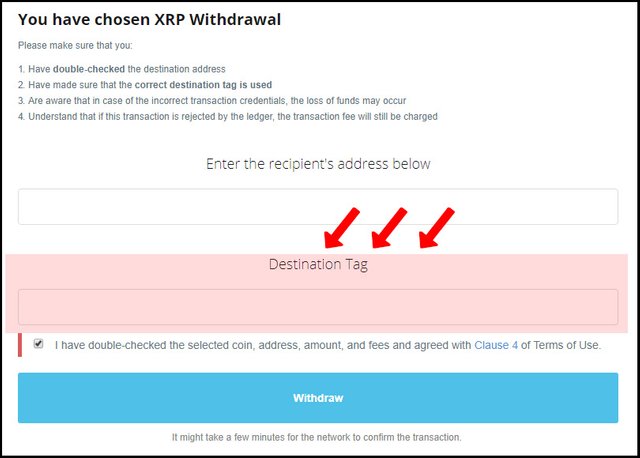 As you see, CEX.IO interface demands a "DESTINATION TAG" when withdrawing XRP.
When WITHDRAWING XRP from CEX.IO to Ledger Nano S XRP Wallet, I've always used the number ZERO ("0") as the DESTINATION TAG, and I've never encountered an issue.

When DEPOSITING XRP to CEX.IO from your "LEDGER NANO S", as you see from the screenshot below, CEX IO gives you their own DESTINATION TAG which you should use when DEPOSITING XRP to your CEX.IO account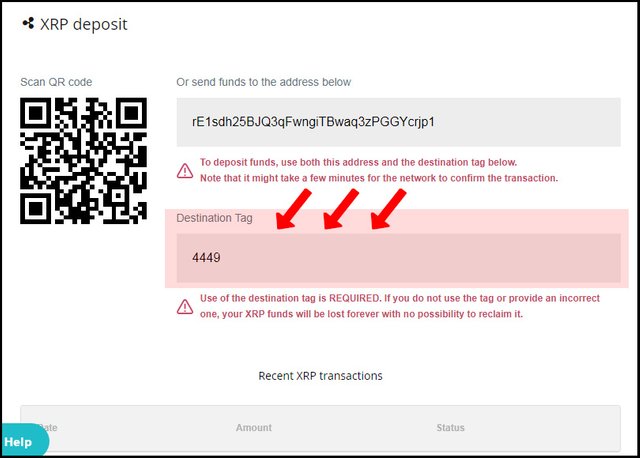 CEX.IO's "XRP DEPOSIT" interface
But, where to find the input form which should be filled with CEX.IO's own "DESTINATION TAG" to DEPOSIT some XRP from your LEDGER NANO S RIPPLE WALLET to CEX.IO? Please check the image below: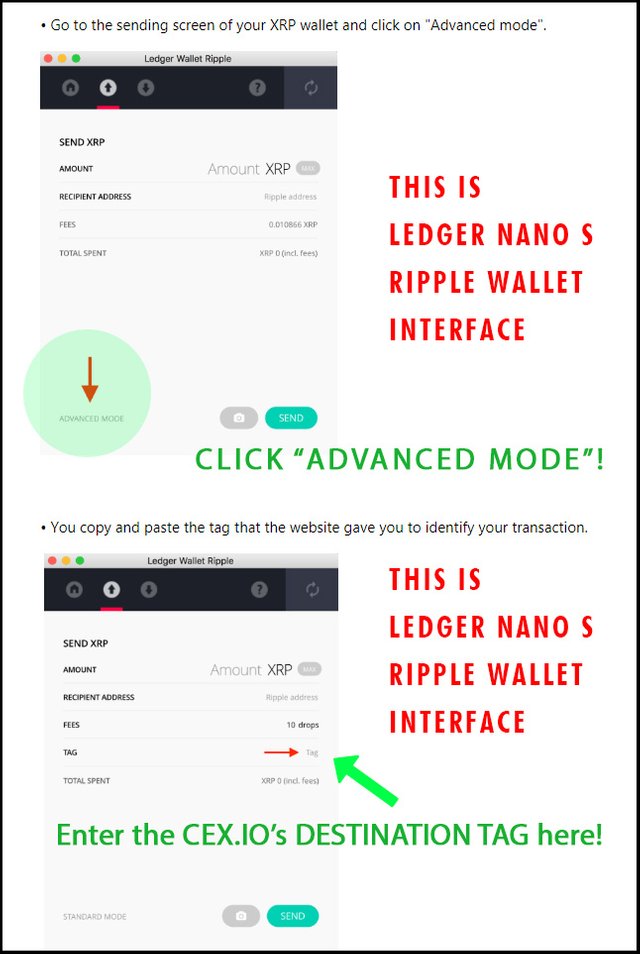 IMPORTANT #1:
Always test with smaller amounts first.
XRP fees are already extremely low.

IMPORTANT #2:
Always double check the actual address!

IMPORTANT #3:
This post only deals with CEX.IO and LEDGER NANO S RIPPLE WALLET!
(i.e. I've never dealt with "destination tags" in Poloniex; I was just leaving them "empty" and all of my withdrawals were successfull.)