Community Management Agencies and What They Do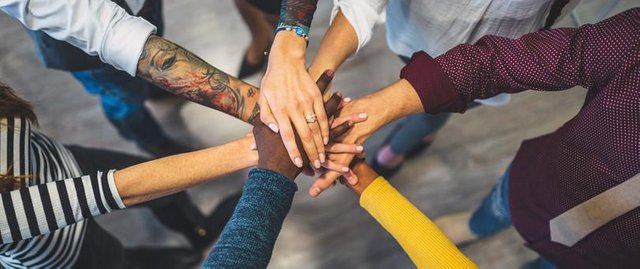 Community management agencies are people oriented organisations, established to set interactive etiquette amongst Community members of a particular business or industry. I have been in the crypto space for nearly three years now and my take is that the arrival of Community management agencies like AmaZix, ICOZest and CoinZilla to mention a few, has helped to bring hope and sanity to the crypto world by fighting scams, and also protecting the interest of crypto investors and the general Cryptosphare through due diligence and proper research. Some of these ICO management agencies have really distinguished themselves on the basis of the quality of service they offer, and they continue to pride themselves as the top Community management agencies (not just saying this, but in actions: this is evident in projects they have been involved with thus far) available to the crypto Community as seen both in ICObench and other Community Management rating sites. Most Blockchain start-up companies that wants to raise funds from the crypto Community, and/or (just) want their company/products/services to be visible to the crypto-space, and also gain easy access to relevant strategic partners that will benefit them both in the short and long run will simply choose these agencies for their Community Management and related needs.
However, it is important to differentiate between what these Community management agencies actually do, and what the crypto Community members think they do. This is the reason why the next couple of pages are a must read.
The Concept of Book Building and how it Works
In traditional financial markets, "book building is a systematic process of generating, capturing, and recording investors' demand for shares during an initial public offering (IPO), or other securities during their issuance process, in order to support efficient price discovery" (Wikipedia; Business Rediff). Based on the reason for writing and the need for a term to capture my point of view I will adapt the 'Book building' term into the Cryptosphare to mean a systematic or sophisticated process of studying, understanding and recording token buyers' demand for a new cryptocurrency or token during a TGE or ICO as the case maybe in order to support efficient price discovery. Although I am not sure if there is any professional book building agency at the moment in the crypto world, however, I know for a fact that prices for TGEs are not set arbitrarily, hence these prices are painstakingly set with several assumptions and targets in mind just like every other aspect of a business. Therefore, if a price of a token is overvalued or undervalued the team and their associates that advised them on token pricing must be made to take the fall for this, and not the community management agencies who have a lot on their hands in terms of ensuring that they give the Crypto based company the needed traction they seek.
I think it's only fair to blame Community management agencies if they fail to pull the needed vibe and traction they where paid to do. Also a community management should take the fall if they fail to do their due diligence about a project, and thereby misleading the crypto public into investing in a scam project. Although the general rule in crypto is to always 'do your own research' (DYOR), but we all no that Noobs troop into the crypto community on a per-second bases in search of greener pastures, hence, they might not be familiar with the grand-rule of DYOR. As such, it is important that crypto Community management agency set a high assessment standard for accepting projects it wants to promote.
Synergizing Between Community Management and Book Building
Although the process of determining what prices should be set for a TGE is much more complicated than what I have written out, however the goal here is to differentiate between the role of a Community Manager and a Book Builder. While the community manager manages the community so as to have a coordinated user base that have full knowledge and understanding why they are a part of a particular Community, the Book builder (a term that I chose to use for everyone who's responsible for determining what price a company's token should be sold or bought) on the other hand is charged with the responsibility of systematically generating, capturing and recording investors' demand for tokens during a TGE. So if a company's token is undervalued or overvalued (as we have seen in recent times with many tokens at the moment), the first finger should be pointed at the Book builder (if there is any), while the rest fingers should be pointed somewhere else like the nature of the market (bear or bull run)- the timing when the token is listed at the exchange; rumours or news surrounding the company; company's security consciousness (ability to stay unhackable or not); company's pace and success rate towards meeting roadmap and Whitepaper promises, and also marketing strategies being implemented by the TGE issuing company's team. In addition, most times traders with the big money can choose to manipulate a token's market to their favour, and when you do not stay smart to understand the events being played out one will only end up as a tool in the hands of the traders to achieve their aim, little wonder the saying: 'panic sellers always sell at a lose, but Hodlers always make gain'.
However, on a general note, it's always best for crypto enthusiast to carryout their 'DYOR' about any project before investing, as it has already being proven overtime that the crypto space is currently the most volatile financial market globally. Hence, it will be insane to actually invest any amount you are not willing to spare at any given time. For me based on my experience in this space, beyond the hype, I have learnt to identify quality projects and make investments on the basis of my risk level, while hodling for a long term position to make profit.