You are viewing a single comment's thread from:
RE: @duplibot downvoter asks, "Does the community support you?"
I am beyond happy to see that @miketr has removed his downvote!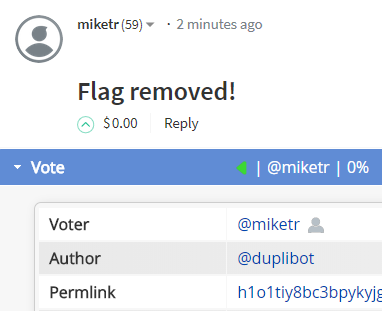 I know, I know, stop asking for votes, but if you would, head on over to his blog and maybe throw a few votes his way?
I understand your frustrations @miketr but want to publicly thank you for giving me fair consideration and removing that downvote. I consider this further affirmation that my work is valuable for the community.