ANZUB - Important Announcements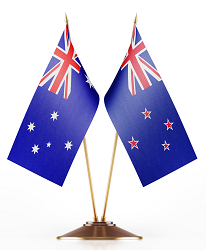 image source
In the Teams Australia & New Zealand Discord server, users of the ANZUB (Australia New Zealand Upvote Bot) will very shortly notice some changes.
A 'spring clean' if you will.
Brought on by a change in bot administration, we - the mods - felt this would be a good opportunity to take a hard look at the bot=group relationship, and we have come up the following changes.

But first, we would like to take this opportunity to thank the original creator and administrator of the bot - @jackmiller - for all his hard work to get this idea up and running. Without his vision, ANZUB would not exist.


image source
Some of our changes will be noticeable, some will not.
We - the mods - decided, after much discussion, that holding a referendum before implementing any changes to the current system was just not feasible or practical, so we settled on a consensus we were all happy with, on everyone's behalf.
We do hope you will all appreciate that we are trying to create and maintain a great resource for all members.

A copy of the @anzub profile's master key is held by a nominated mod from both @teamnz and @teamaustralia; and recovery protocols have been put in place, if ever necessary
All rewards earned by the bot will be powered up, to continue growing our voting worth; if ever the bot is closed, funds will be distributed evenly between the two community teams as seen fit
The running of the bot has kindly been taken on by @quochuy (thank you!), and so if it crashes call him to restart it
Daily publication of the curation posts may or may not continue in some format - community feedback appreciated on the form this could take
To receive a bot upvote, you will now have to have reached Skippy level 3 (expanded explanation below); mods may adjust as necessary
One of the main reasons for the bot installation on our server was to encourage greater community interaction, but this has not really happened so we (the mods) decided this would be a good time to implement this protocol.
By the end of Monday, this rule will kick in:
Anyone looking for an ANZUB upvote will have to be at Skippy's level 3 or higher.



After all, a little chatter amongst friends isn't too much to ask for in return for an upvote, is it?
And we don't mean a fleeting "Hi" before you disappear again, which is why we chose level 3, to see how things go - we may adjust the level requirement as we see how the system works.
We want to see people engage with each other in our server community.
Cause we're certainly not a scary bunch of downunder-ites!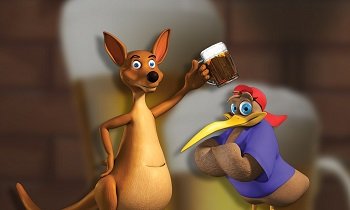 image source
---
If you would like to offer delegation support to the ANZUB project, large or small, we appreciate every bit of help, thank you! and it all goes back into our shared community.
We are awesome!


image source
If you are not yet a Discord group member, then this is where you can find us.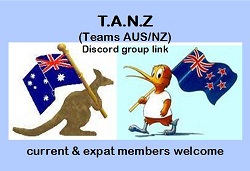 (extra tags: #australia #newzealand #kiwi #aussie)