So I am clicking my way into steemit.com for the first time, and get prompted by three options: Do you want to open a private, company or community-account? At least that is how I envision the first meeting with steemit, but we have so many clever minded people on this beautiful platform, so I am kind of interested in what all of you think about this new tool that is being developed to make steem even greater then it is already. Here is my illustration: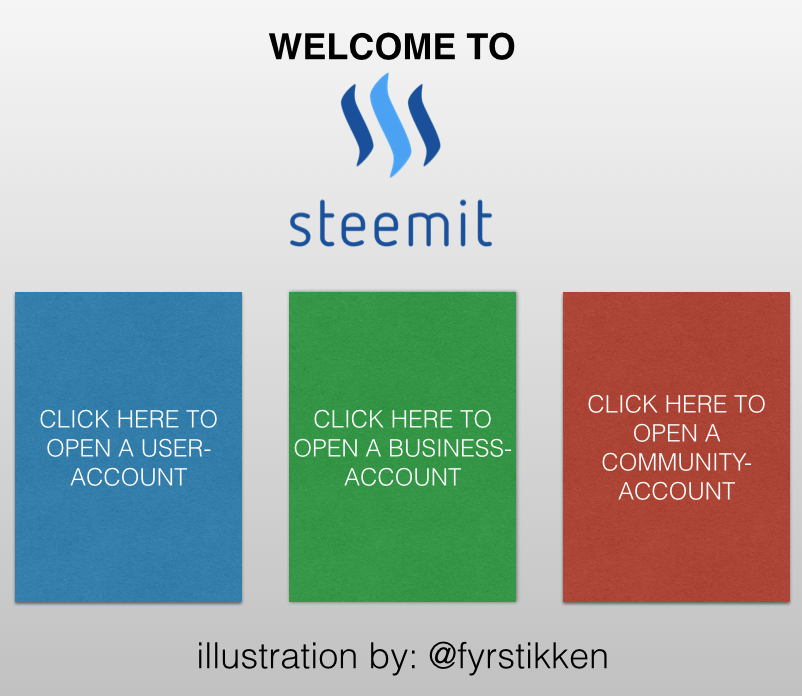 As a user issued token, I do believe we should at least have a reservation for namespace, so that nobody can make for example steemspeak-tokens or fyrstikken-tokens just to avoid squatting. But I also think about maybe label accounts as private, business or organisation, since I am pretty sure many businesses and organisations want to join the ever-growing steem-network as well.
I can´t wait for the first beta-round, but meanwhile - What do you think about all this token talk?
COMMENT BELOW, RESTEEM & TWEET